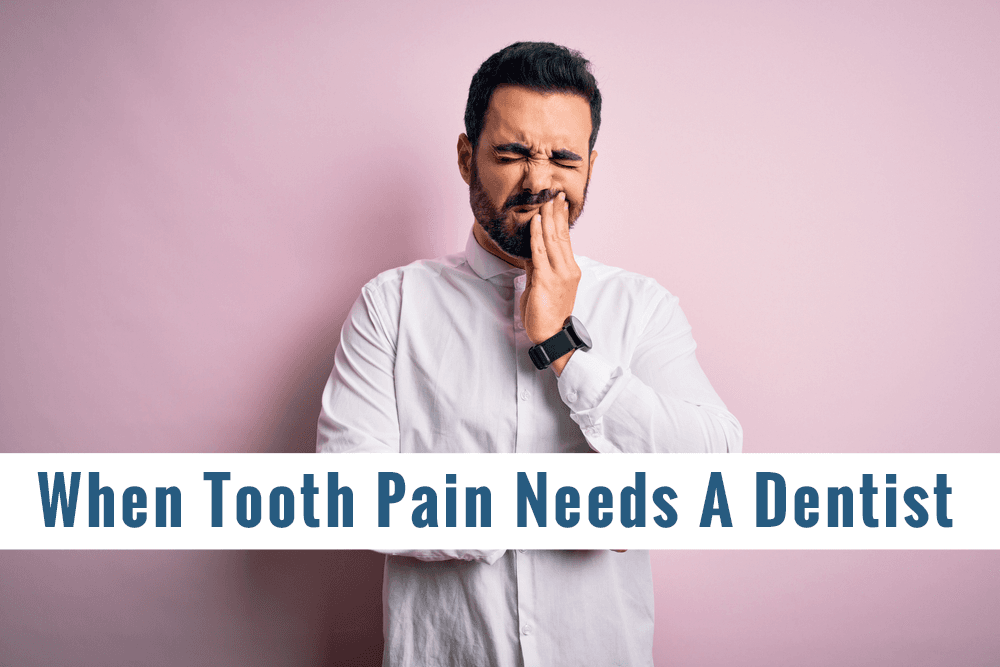 Sometimes, it can seem like a toothache will come out of nowhere, ruin a few hours with pain, and disappear again. While it's frustrating, there can be a lot of reasons why tooth pain comes and goes, from having something stuck between your teeth to unconsciously clenching your teeth for too long. The real problem happens when you have ongoing toothaches.
Constant tooth pain is a pretty clear sign that there is something wrong with your tooth, usually indicating that there is decay that has exposed the more sensitive layers of your tooth.
While it is best to see our dentists here at Riverside Dental Care before the toothache becomes worse, it can be difficult to know when your tooth pain needs a dentist ASAP. Below, we will help you determine where the source of the pain may be coming from, and if you need to visit us for an emergency dental appointment.
Potential Sources Of Your Tooth Pain
Tooth pain can be triggered by a number of sources. Depending on what is causing the pain can help determine if your tooth pain constitutes an emergency.
Malocclusion – When your teeth have an uneven bite, they are maloccluded, which can cause soreness and lead to grinding or clenching your teeth. This source of tooth pain generally is long-standing and not an emergency, though it should be corrected.
Tooth decay – Once bacteria breeches your enamel, a cavity is created. However, the initial breach is often noticeable. As the tooth decay progresses to the more sensitive layers, the tooth decay becomes more painful.
Periodontitis – Also called gum disease, this oral health issue can cause your gums to swell and become tender, as well as prone to bleeding when pressure is put on your gums. As periodontitis progresses, it can become more painful as infection sets in; however, treatment is not usually an emergency unless the case is very advanced.
Tooth damage – When a tooth becomes cracked, chipped, broken, or knocked-out, it can be both painful and an emergency.
There are also some non-tooth related causes for your dental pain, ranging from vitamin deficiencies to sinus infections. If you don't have other symptoms along with your tooth pain, then it is likely that the issue lies with your oral health.
When Does Tooth Pain Become A Dental Emergency
When your tooth pain has become unbearable, often, that is the trigger for someone contacting us for emergency dental services. Often, ongoing dental pain is an indicator of advanced tooth decay, which will often call for a root canal and dental crown to correct the issue. If you delay your dental treatment for too long, the tooth may not be able to be saved and has to be extracted.
Along with high amounts of tooth pain, damage to your teeth is another dental emergency. A knocked-out tooth should be addressed within the first 30 minutes it has been dislodged. That way, there is a better chance to re-root and save the tooth. As for cracked, chipped, or broken teeth, provided you don't have other serious injuries that should be addressed first, you should come in for an emergency dental appointment.
Riverside Dental Care Offers Emergency Dental Services
Among the many dental services we offer, Riverside Dental Care provides emergency dental services. Whether you are in severe tooth pain or have dental damage, we are here to help.
If you have a dental emergency, you can contact us to schedule an emergency appointment. We do our best to fit you in on the same day, and in many cases, can get you in to see our dentists within a few hours. So, if you are struggling with tooth pain, please reach out to us!