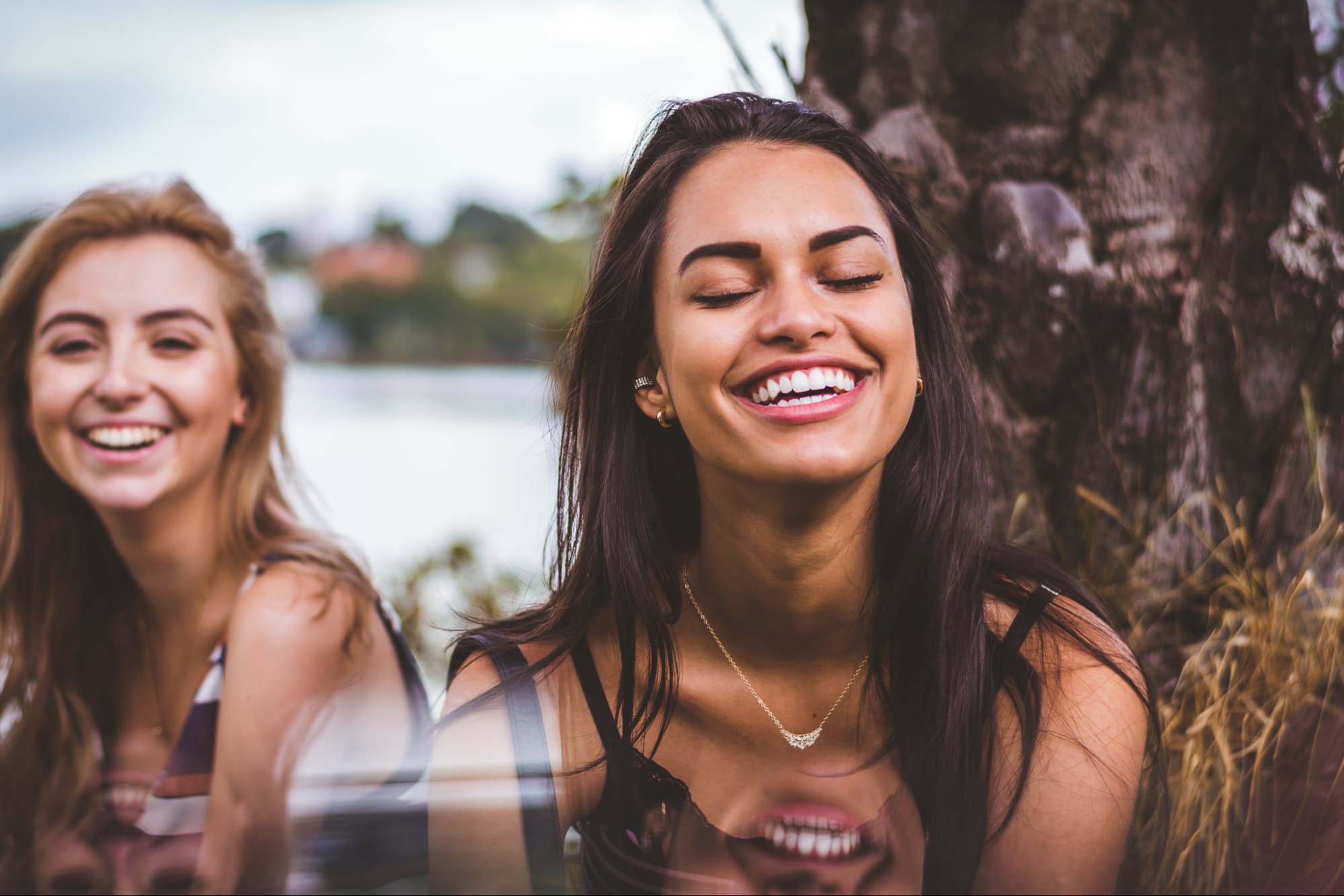 December is here! Did you know that we have officially entered the greatest giving season of the year? Most of this season you will probably spend time and money buying gifts for others. It's no wonder that gift cards, books, designer clothes, and toys make fabulous gifts, but have you ever considered that every day you carry around one of the incredible gifts?
Your smile is a gift! It is the one thing that you can share everyday with the world around you!
Did you know that when we ask our patients if they have any concerns with their teeth, the number one thing that we hear is that they wish they could change their smile. One of our smile makeover patients summed the feeling up so well when she said, "I finally have the freedom to smile."
Confidence
You probably can recall a time in your life when you got a fresh haircut or a new trendy outfit. Do you remember what the new style did for you? Your friends and family probably commented how they loved your new hair-do or the new outfit. Their lovely comments probably put a smile on your face and perhaps even made you feel as though you were on top of the world. You likely felt a significant boost in your self-confidence.
That's what gaining a smile that you feel good about can do for you too! Your confidence is often related to how you think people will perceive you. Having a smile that you are confident in will have you smiling more often, which will do wonders to improve your quality of life.
Better Social Life
Smiling is one way in which you connect with others. With a confident smile, you will feel changes in how others relate to you. Confidence is radiating, and it has a way of drawing people in.
When you attract more people toward you, you are likely to have more friends. More friends usually lead to a more active and better social life.
Boost In Immunity
Smiling can help reduce stress in your body. Even in stressful situations, smiling can trick your body into relaxing. When you're relaxed, your blood pressure is lower, and your body is better able to handle and fight off disease.
Better Standing At Work
Just as smiling tends to lead to a better social life, it can also lead to a better work life.
It's no doubt that increasing your overall confidence and self-esteem will help you in the workforce. Confidence will help you in your relationship with self-esteem.
Smiling also helps to attract others in the workforce to you so that you have the opportunity to build better relationships with people at work.
Increased Happiness
Think about a time in your life when you were happy. The chances are that happiness was probably associated with an experience that made you smile or laugh.
Every time you smile, your body releases a hormone called serotonin. Serotonin is associated with a good feeling in your body. Think of how happy you would feel using your smile all day, every day!
Have you ever wished that you could have brighter or straighter teeth? Gaining a confident smile this Christmas can be a reality for you too! Here at St. George Smiles, we know that a more radiant smile awaits you.
To learn more about how our office can give you the smile makeover you are looking for, contact us today to schedule your next appointment!