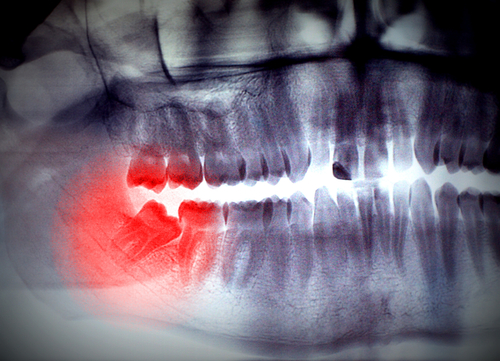 It can be challenging to name the best age for having wisdom teeth removed. Part of this difficulty stems from everyone being unique. Everyone's wisdom teeth grow at different rates, some people are missing a wisdom tooth or more, and yet others can maintain a healthy mouth without having their wisdom teeth extracted.
As with most things dental-related, we encourage you to seek a wisdom tooth evaluation from your dentist. They will be able to give you a recommendation as to whether your wisdom teeth should be extracted. They can also help you get that appointment scheduled or refer to an oral surgeon in your area that can help extract your wisdom teeth. 
General Guidelines For Wisdom Tooth Extraction
Generally, it is best to have your wisdom teeth removed before their roots are fully formed. For most people, they have their wisdom teeth extracted between the ages of 17 and 25 years old. Of course, there are always some that have it done even earlier or later than this. 
One main reason why it is suggested to be done in your teens or twenties versus when you are older is that at younger ages is that you actually heal more quickly. Now the mouth in general is quicker to heal than other areas of the body, but age does still make a difference. 
Some patients find themselves in the dental chair at 50, 60, or even 70 years old with a wisdom tooth that is causing them pain. This is what we want to try and avoid if possible. Thus, having you or your child's wisdom teeth evaluated earlier rather than later is a good idea. 
How Can My Dentist Tell If It Is Time To Get My Wisdom Teeth Out?
As we mentioned, we treat our dental patients on a case-by-case basis because you are a unique individual. To help us determine if it is time for your wisdom teeth to come out, we look at a variety of things:
Radiographs

– X-rays are taken routinely to check for cavities, but x-rays can also monitor and show the development of your wisdom teeth. Radiographs help us to determine if you even have wisdom teeth. If you do, they help us to determine how many you have and also how developed your wisdom teeth roots are. 

Dental Exam

– If your wisdom teeth have erupted into your mouth, we can also monitor them through a clinical examination. We can check for stains and cavities that may be developing in the deep grooves. 

Periodontal Screening

– Monitoring the health of the gum tissue around your wisdom teeth is also very important. The wisdom teeth can be a difficult area to keep clean as they are hard to reach. Often the first place that we notice gum tissue inflammation or gum tissue problems is around the wisdom teeth.

Pain

– While we always try to catch wisdom teeth before they have created pain, that is not always possible. If you come into our office with dental pain around your wisdom tooth, it is likely that it will need to be extracted. 
Tips For Scheduling Your Wisdom Teeth Extractions
Once you find out that you should have your wisdom teeth extracted, the next part is putting it into your schedule. As we touched on above, you will want to schedule it for a time that you can take it easy for a few days. Fridays can be good, especially if you want to utilize the weekend to rest for a few days. Also, another great option could be having them extracted around a holiday when you might have extra days off for school or work.
 If you have any questions about your wisdom teeth or would like to schedule a consultation with our dentist to evaluate your wisdom teeth, please give us a call!