Riverside Office Hours
Mon, Wed: 7 am – 7 pm
Tues, Thurs, Fri: 8 am – 5 pm
Saturday: Emergencies Only
Washington Office Hours
Mon, Wed, Fri: 8 am – 5 pm
Tues, Thurs: 7 am – 7 pm
Saturday: Emergencies Only
Riverside Dental Care – Your St. George, Utah Dentist
Dr. James K. Ott, Dr. David R. Stevens, Dr. Wade Stevens, Dr. Matt Snyder, Dr. Curtis Roundy, and our amazing staff are here to serve you as the local family dentist that you can trust. We love our patients and we love giving back to the community. If you are a current patient we thank you for continuing to come back to us. If you're a new patient we look forward to meeting you.
Let us be your St. George Dentist! As the premier St. George dental office, we work hard to make sure you enjoy your trip to the dentist by providing the most advanced dental care. To schedule an appointment, please call our office at 435-673-3363. We will be happy to answer any questions you may have about our practice or the benefits of proper dental care. We are confident that you are going to have a good experience. We look forward to hearing from you soon!
Riverside Dental Community Events
We love to give back to the community, that is why we created the four events below so we can do our best to help people in need every year.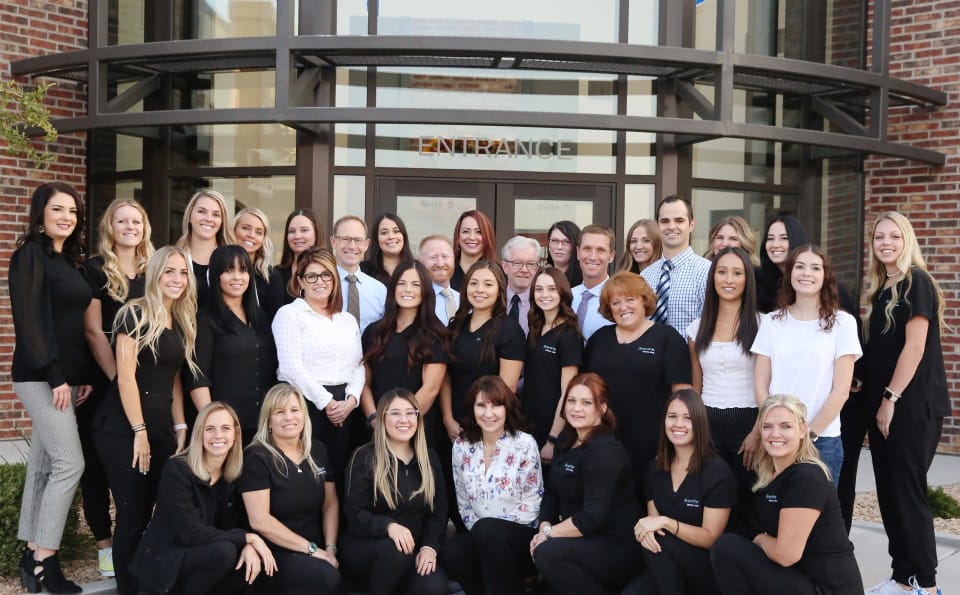 About Riverside Dental Care
We are the premier family dental practice serving the Southern Utah area. Our doctors and staff have years of experience and our patients keep coming back, so we must be doing something right.
---
Since your smile is one of the first things people notice about you, we know how important it is to feel confident in your smile. We specialize in cosmetic and sedation dentistry. We believe the best smile begins with having healthy gums and teeth. We have the technology as well as the experience to give you the smile you always dreamed of. We are committed to providing you and your whole family the very best in dental care. Please come visit us at our office where every patient is treated with compassion and care, we are ready to assist you in any way we can.
Learn More
We specialize in all areas of family dentistry
What Patients Are Saying…
Professional and friendly, this is an excellent group for dental care

Lifesaver of Dentists!

Jillian

I was beside myself with pain and had called over two dozen dentists in the area and nobody would see me until the following week. I contacted Riverside Dental and they graciously saw me right away. They were absolute life savers. I'll definitely be back!

Lifechanger of a Smile!

Terry G.

Life changer Today I could smile My family kids never seen me with teeth and thanks to Dr Stevens at riverside dental I could smile

From the front desk to the operatory, all team members appear to be just that, a TEAM. Each one wearing an earpiece that keeps everyone in the loop with seamless transition through each stage of the visit. I highly recommend Danyelle for cleanings. She is thorough, efficient and gentle. Been opening wide for her for 2 decades now. She is and they are the best!