We Want to Make
You Smile 🙂
Riverside Dental Care
Your St George, Utah Dentist
We Want to Make
You Smile 🙂
Riverside Dental Care
Your St George, Utah Dentist
call us anytime
(435) 673-3363
Email us
info@riversidedentalcare.com
Visit Us Today!
368 E. Riverside Dr. Ste 2A St. George, UT 84790
Office hours
Mon-Thurs: 7am to 7pm | Fri: 8am to 5pm
Most Saturdays: 8am to 1pm
Riverside Dental Care – Your St. George, Utah Dentist
Dr James K. Ott, Dr David R. Stevens, and Dr. Wade Stevens and our amazing staff are here to serve you as the local family dentist that you can trust. We love our patients and we love giving back to the community. If you are a current patient we thank you for continuing to come back to us. If you're a new patient we look forward to meeting you.
Let us be your St. George Dentist! As the premier St. George dental office, we work hard to make sure you enjoy your trip to the dentist by providing the most advanced dental care. To schedule an appointment, please call our office at 435-673-3363. We will be happy to answer any questions you may have about our practice or the benefits of proper dental care. We are confident that you are going to have a good experience. We look forward to hearing from you soon!
Riverside Dental Community Events
We love to give back to the community, that is why we created the four events below so we can do our best to help people in need every year.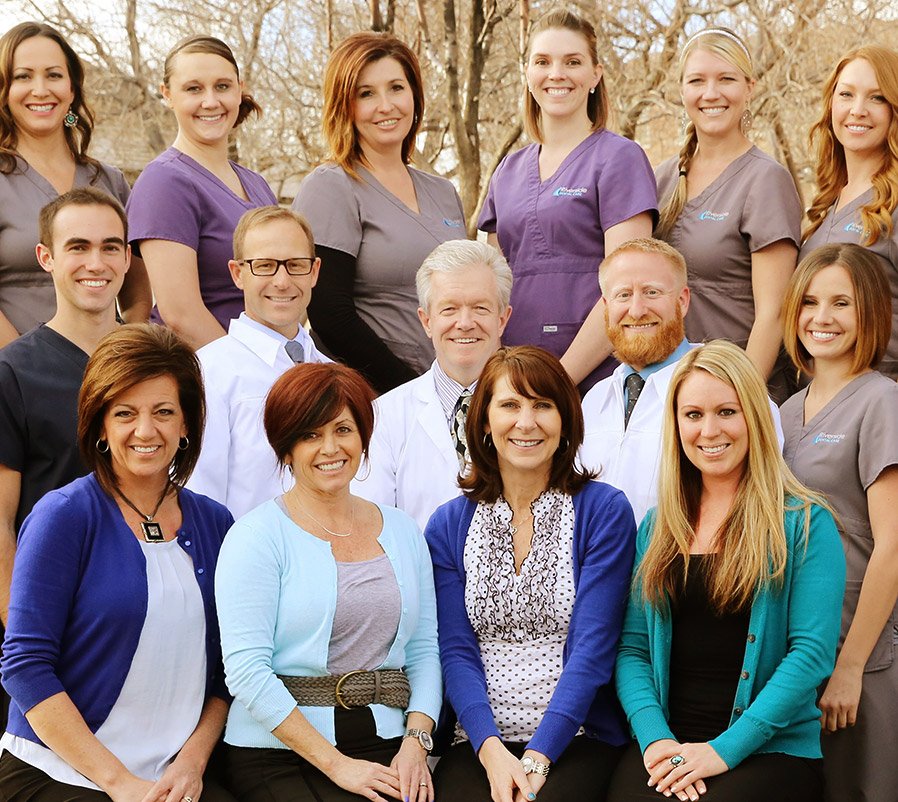 About Riverside Dental Care
We are the premier family dental practice serving the Southern Utah area. Our doctors and staff have years of experience and our patients keep coming back, so we must be doing something right.
---
Since your smile is one of the first things people notice about you, we know how important it is to feel confident in your smile. We specialize in cosmetic and sedation dentistry. We believe the best smile begins with having healthy gums and teeth. We have the technology as well as the experience to give you the smile you always dreamed of. We are committed to providing you and your whole family the very best in dental care. Please come visit us at our office where every patient is treated with compassion and care, we are ready to assist you in any way we can.
Learn More
We specialize in all areas of family dentistry
What Patients Are Saying…
Above and Beyond

Candi Pierce

I used to hate going to the dentist, but since finding Riverside Dental Care I now enjoy my visits. They have a fun and caring staff that explain what they are doing and why. You are given the best treatment available by their top notch dentists. They always go above and beyond to make you feel comfortable.

Perfect fit

Karl Torgerson

I had my second cleaning at Riverside Dental and thankfully it was a normal one. I have been very impressed with how prompt they get me back. The front desk is so kind and friendly. I see the dental hygienist first and they are always so happy to see me and are quick about getting right to work cleaning my teeth and getting the x-rays. They have gone over the x-rays every time and I appreciate that. The dentist is friendly and quick. This has been a comfortable experience for me and my family. We all come here now and my 4 kids even like going. Thanks for being the perfect fit for me and my family!

They outcompete every other dentist

Victoria Green

This is probably the best dental practice in Utah, let alone St. George. Everyone I recommend them to ends up switching. They outcompete every other dentist in patient care AND they are the most inexpensive. They have the most integrity out of any practice I've ever seen. Everyone should be going here. 🙂

Best in the World

Mark Potter

Actually the Best in the World, to me anyway. I appreciate the staff and the system used. Seems Client awareness is a top priority. I feel Shanni always does a exceptional job and I am very glad I have her to clean my teeth.