Riverside Office
368 E. Riverside Dr Ste 2A
St George UT 84790
(435) 673-3363
Riverside Office Hours
Mon, Wed: 7 am – 7 pm
Tues, Thurs, Fri: 8 am – 5 pm
Saturday: Emergencies Only
Washington Office
626 S. 3000 E. Ste 2
St George Utah 84790
(435) 656-4441
Washington Office Hours
Mon, Wed, Fri: 8 am – 5 pm
Tues, Thurs: 7 am – 7 pm
Saturday: Emergencies Only
Riverside Dental Care – Your St. George, Utah Dentist
Dr James K. Ott, Dr David R. Stevens, Dr. Wade Stevens, Dr. Ellis, and our amazing staff are here to serve you as the local family dentist that you can trust. We love our patients and we love giving back to the community. If you are a current patient we thank you for continuing to come back to us. If you're a new patient we look forward to meeting you.
Let us be your St. George Dentist! As the premier St. George dental office, we work hard to make sure you enjoy your trip to the dentist by providing the most advanced dental care. To schedule an appointment, please call our office at 435-673-3363. We will be happy to answer any questions you may have about our practice or the benefits of proper dental care. We are confident that you are going to have a good experience. We look forward to hearing from you soon!
Riverside Dental Community Events
We love to give back to the community, that is why we created the four events below so we can do our best to help people in need every year.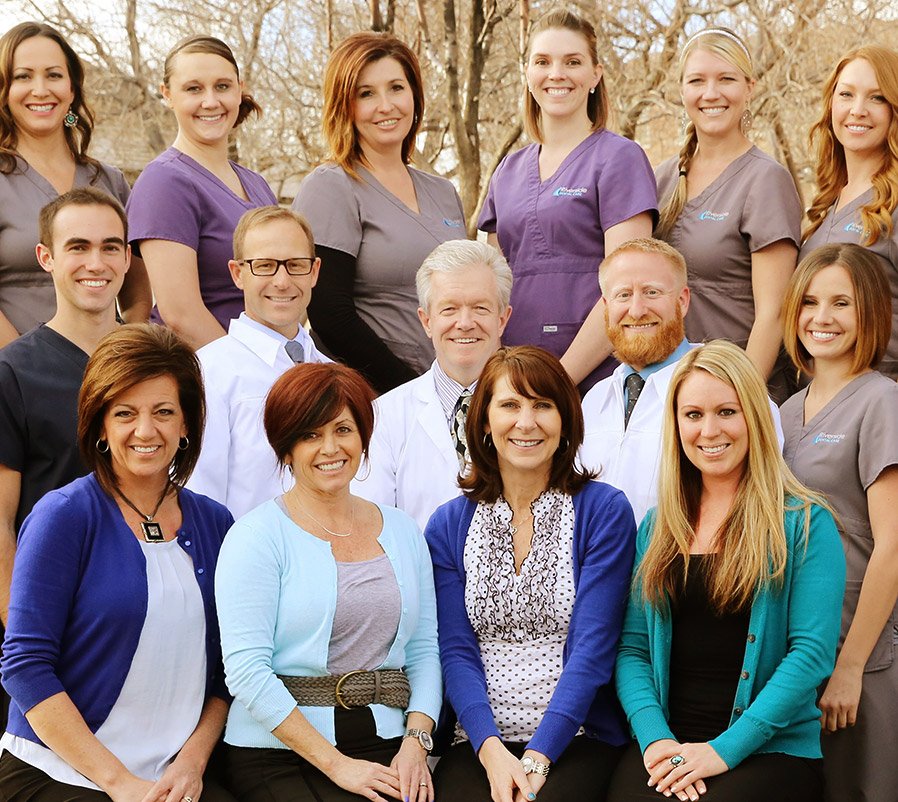 About Riverside Dental Care
We are the premier family dental practice serving the Southern Utah area. Our doctors and staff have years of experience and our patients keep coming back, so we must be doing something right.
---
Since your smile is one of the first things people notice about you, we know how important it is to feel confident in your smile. We specialize in cosmetic and sedation dentistry. We believe the best smile begins with having healthy gums and teeth. We have the technology as well as the experience to give you the smile you always dreamed of. We are committed to providing you and your whole family the very best in dental care. Please come visit us at our office where every patient is treated with compassion and care, we are ready to assist you in any way we can.
Learn More
We specialize in all areas of family dentistry
What Patients Are Saying…
Best Dentist Office

Tina Jackson

Best Dentist office in St George area. Doctor's are very caring. Explain everything in terms you can understand. Office staff are very friendly and can usually see you quickly in case of an emergency.

Look Forward To My Next

Paige Foster

Always have the best experience! I had the most pleasant hygienist today!! It almost makes me look forward to my next cleaning 😃! The new doctor was so kind and provided some wonderful education and information!

Best Dentists In Town

Kelly Anderson DHS

Absolutely the best dentists in town. I have been to four different dental clinics before finding this one. The staff are always super friendly and accommodating. The atmosphere is relaxing and welcoming. They schedule well to avoid long waits and have a no pressure philosophy. Dr Stevens is gentle and efficient; an all around sincere person. I would choose no other clinic if your looking for honest caring and down to earth care.

Highly Recommended

Neil Kesler

I highly recommend Riverside dental! Darlene the hygienist is super wonderful and is very kind especially if you have had problems with a previous dentist. Dr Wade is simply the best dentist I've ever had. He's very professional and wants what is best for his patients . I always look forward to going to getting my teeth cleaned!