Meet the Doctors
James K. Ott, DDS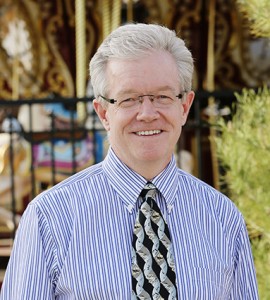 James K. Ott, DDS has been practicing dentistry in St. George for 19 years, and has a reputation for the highest quality in cosmetic and restorative dentistry.
Dr. Ott graduated with high honors from the University of the Pacific Dental School in San Francisco, and has a high commitment to continued education.
Believing a strong partnership with dental specialists produces the best result in dental treatment, Dr. Ott often collaborates with orthodontists, oral surgeons and other specialists to achieve optimum results.



David R. Stevens, DDS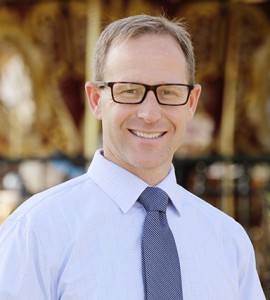 David R. Stevens grew up in Holden, Utah. He graduated from BYU and Attended Dental School at Virginia Commonwealth University in Richmond, Virginia. Following dental school, Dr. Stevens received further training at the Veterans Medical Center in Salt Lake City.
Dr. Stevens is a member of the American Dental Association, the Utah Dental Association, the Academy of General Dentistry, and the Dental Organization of Conscious Sedation.
Dr. Stevens is married to Katie Stevens and has five Children.


Wade Stevens, DDS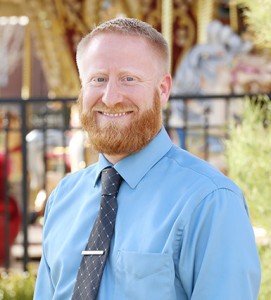 Dr. Wade Stevens was born in Holden, Utah and graduated from Millard High School. He went on to graduate from Dixie College followed by Southern Utah University.  He then attended Virginia Commonwealth University where he received his dental degree.
Following dental school, he spent another year at the George E. Wahlen Medical Center for additional training in complex dental treatment including multiple types of sedation for the nervous patient. Dr. Wade and his wife Sarah are very excited to be back in St.George with their 4 children.
Dr. Ellis, DDS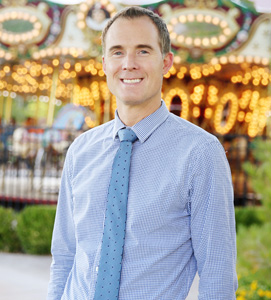 Originally from Provo, Dr. Ellis has been practicing in St. George since 2012. He goes to work with a smile on his face every day because he loves his profession and improving the smiles and overall oral health of his patients.
He's also excited to come home from work to see his wife and three young children. He will spend hours building Lego contraptions with his 6-year-old son, McKay; dressing up like Prince Charming for his princess-obsessed, 4-year-old daughter, Jane; or swinging with his 16-month-old daughter, Annie, on his lap. His kids have their dad wrapped around his finger and he wouldn't have it any other way.
Dr. Ellis loves being part of the great team at Riverside Dental Care and he looks forward to serving you!