Meet the Doctors
James K. Ott, DDS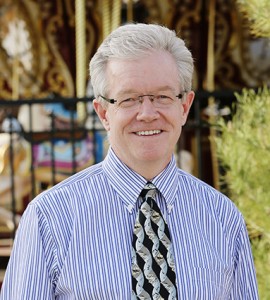 James K. Ott, DDS has been practicing dentistry in St. George for 19 years, and has a reputation for the highest quality in cosmetic and restorative dentistry.
Dr. Ott graduated with high honors from the University of the Pacific Dental School in San Francisco, and has a high commitment to continued education.
Believing a strong partnership with dental specialists produces the best result in dental treatment, Dr. Ott often collaborates with orthodontists, oral surgeons and other specialists to achieve optimum results.




David R. Stevens, DDS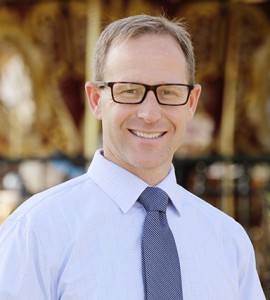 David R. Stevens grew up in Holden, Utah. He graduated from BYU and Attended Dental School at Virginia Commonwealth University in Richmond, Virginia. Following dental school, Dr. Stevens received further training at the Veterans Medical Center in Salt Lake City.
Dr Stevens has embraced living in St George by mountain biking ALL YEAR LONG! He has run just about every race you can run in southern Utah including the St George Marathon the St George Iron Man, but his favorite is the True Grit Mountain Bike Race every spring.
Dr Stevens' staff say that he is a true dental nerd. He loves new dental technology, he travels all over the country to gain new dental education and is currently working on a new accreditation with the American Academy of Cosmetic Dentistry. All of this learning and constant growth means he will take care of his patients with amazing skills and care.
Dr. Stevens is married to Katie Stevens and has five awesome children that are growing up too fast.


Wade F. Stevens, DDS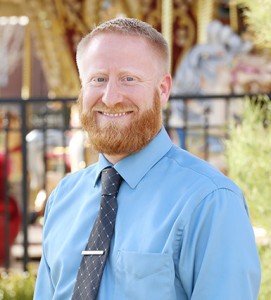 Wade F Stevens got tired of being "the other Dr. Stevens" so he has been going by Dr. Wade since shortly after joining the Riverside Dental team to practice with his brother. He even grew a beard so people could tell them apart.
He grew up in Holden, Utah. He graduated from Dixie College way before it was a University, then attended Virginia Commonwealth University for dental school. After dental school, he did a one-year residency at the Veterans Hospital in Salt Lake City. During his residency, he attended a continuing education course with Dr. Ott and has been hooked ever since. So, if he is not at the office he is probably in Scottsdale learning more about dentistry.
He and his wife, Sarah do not have a lot of time for hobbies as they are constantly running around 5 kids from 4-13 years old. When he does want to relax he enjoys woodworking, CrossFit, (though he won't talk to you about it unless you bring it up), and escaping back to Holden to pretend he is a farmer.
If you have met Dr. Wade you know he absolutely loves being a dentist but will tell you that what makes his office awesome is the most amazing staff in the country.
Dr. Matthew Snyder, DDS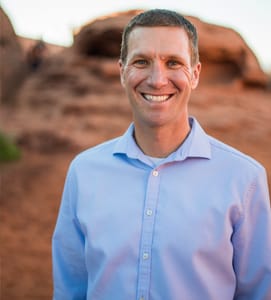 Matthew Snyder grew up in Sandy, Utah. He graduated from the University of Utah and attended dental school at Virginia Commonwealth University in Richmond, Virginia. From 2006 to 2018, Dr. Snyder had a private practice in Salt Lake City.
Dr. Snyder recently moved to St. George to join the Riverside Dental Care team. He strives to become a trusted member of the St. George community and has already dedicated over a hundred hours of volunteer work at the Doctors' Volunteer Clinic and at Dixie State University's Dental Hygiene School.
Dr. Snyder is a passionate cyclist and has even won a few mountain bike and cyclocross races. His favorite race is the Crusher in the Tushar in beautiful Fishlake National Forest. He loves to be able to race his bike in the same mountain range where he spent time as a youth riding horses with his grandfather.
Dr. Snyder loves teeth! He travels across the country to learn from the leaders in dental education. When he is home, he loves to read dental text books and other health related books to better understand how he can help his patients live healthier lives.
Dr. Snyder is married to Jill Snyder and has two incredible boys. They love to be outside, whether it's hiking in Zion, rock climbing in Snow Canyon, or just playing pickle ball in Little Valley.


Dr. Curtis Roundy, DDS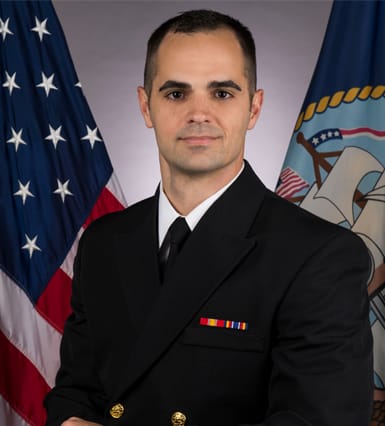 Dr. Curtis L. Roundy was born and raised in Kanab, Utah. He attended undergraduate at Grand Canyon University in Phoenix, AZ and went on to receive his DDS degree from the University of The Pacific.
Following graduation he commissioned as an officer in the United States Navy. First stationed at Great Lakes, IL his assignment was providing dental care to navy recruits attending boot camp.
He then served aboard the USS Theodore Roosevelt CVN-71. Finishing active duty time in the Navy he wanted to move closer to home and joined the team at Riverside Dental Care.
He is married with 2 kids, a boy (5) and girl (3). He spends his free time with his family, being active and doing outdoor fun.


Parker N. Tripp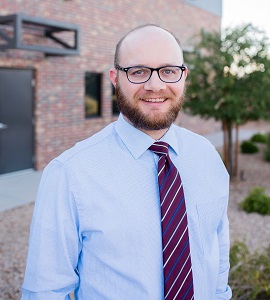 Parker N. Tripp grew up in Cedar City, UT but has called St. George 'home' since 2010. He graduated from Dixie State University with a BS in Biology and Spanish minor. He then earned his DDS degree at Dalhousie University in Nova Scotia, Canada.
He prides himself on treating all his patients like family and has devoted himself to continuing his education to deliver the highest level of care.
His interests outside of dentistry include all things sports – golf, football, triathlon, pickleball, you name it! He and his wife, Lindsey, have been married since 2012. They love a good adventure and can talk for days about their favorite trips, parks, and hikes they've enjoyed together.
Parker was part of the Riverside team prior to dental school and remains eager to share new skills and his familiar enthusiasm for all things dentistry!