See the past smile makeovers we were able to do for our local community members
See what your family or friends could win this coming year!
2017 Smile Makeover
<!–
January 11 – February 1, 2016
Don't forget: Nominate someone you know to win our FREE Smile Makeover! Head on over to the Big Kickin' Country for more information!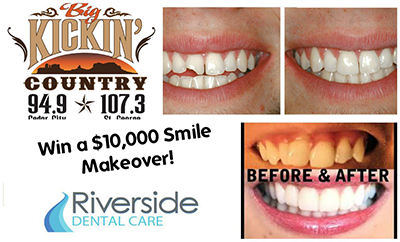 UPDATE: Congrats to our winner of the Smile Makeover….. Bobbie Garcia!!!!!–>