Address
368 E. Riverside Dr Ste 2A
St George UT 84790


Phone Number
Hours
Monday: 7 am – 7 pm
Tuesday: 8 am – 5 pm
Wednesday: 7 am – 7 pm
Thursday: 8 am – 5 pm
Friday: 8 am – 5 pm
Saturday: Emergencies Only
Proudly serving St. George for over 20 years, Riverside Dental Care is staffed with the premier dentists in the St. George area.
To demonstrate our commitment to the community of Southern Utah, we offer a college scholarship program, which provides a full-ride scholarship for a high school senior from Washington County School District. We also host our annual Free Dental Day, in which we provide a day of free dental care to those who might otherwise go without.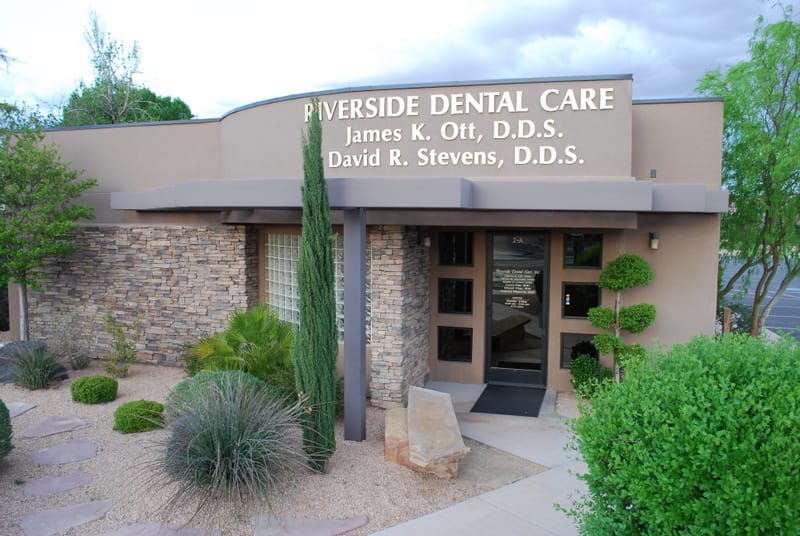 At Riverside Dental Care, we have five excellent dentists as well as a robust staff of dental hygienists and dental assistants to help care for your teeth. We also offer a variety of dental services at our Riverside Drive clinic so that you can perfect and maintain your smile. These services include:
Dental Cleanings
Fillings
Root Canals
Bruxism
Crowns
Sedation Dentistry
Veneers
Dentures
Teeth Whitening
Gum Lift
Dental Implants
Our dentists are committed to listening to and working with each patient to help them achieve the best oral health possible. At our dental clinic, our dentists combine expertise, education, and compassion, making it clear that our clinic is where you want to go for all your oral health needs. So, if this is what you are looking for in your future dentist, contact us at our Riverside Drive location today.
For Emergencies Call