At Riverside Dental Care, we want to make you smile. Our team of skilled dentists have extensive experience with crowns, veneers, bonding, dental implants, teeth whitening, and other cosmetic procedures. In this gallery, you will see before and after pictures of some of our amazing patients and how their smiles were changed. We understand the importance of finding a dentist that listens to you and helps you achieve the smile that YOU want. If you have any questions about a cosmetic dental procedure please give us a call or schedule an appointment online to come in and see us.
Crowns And Veneers Before And After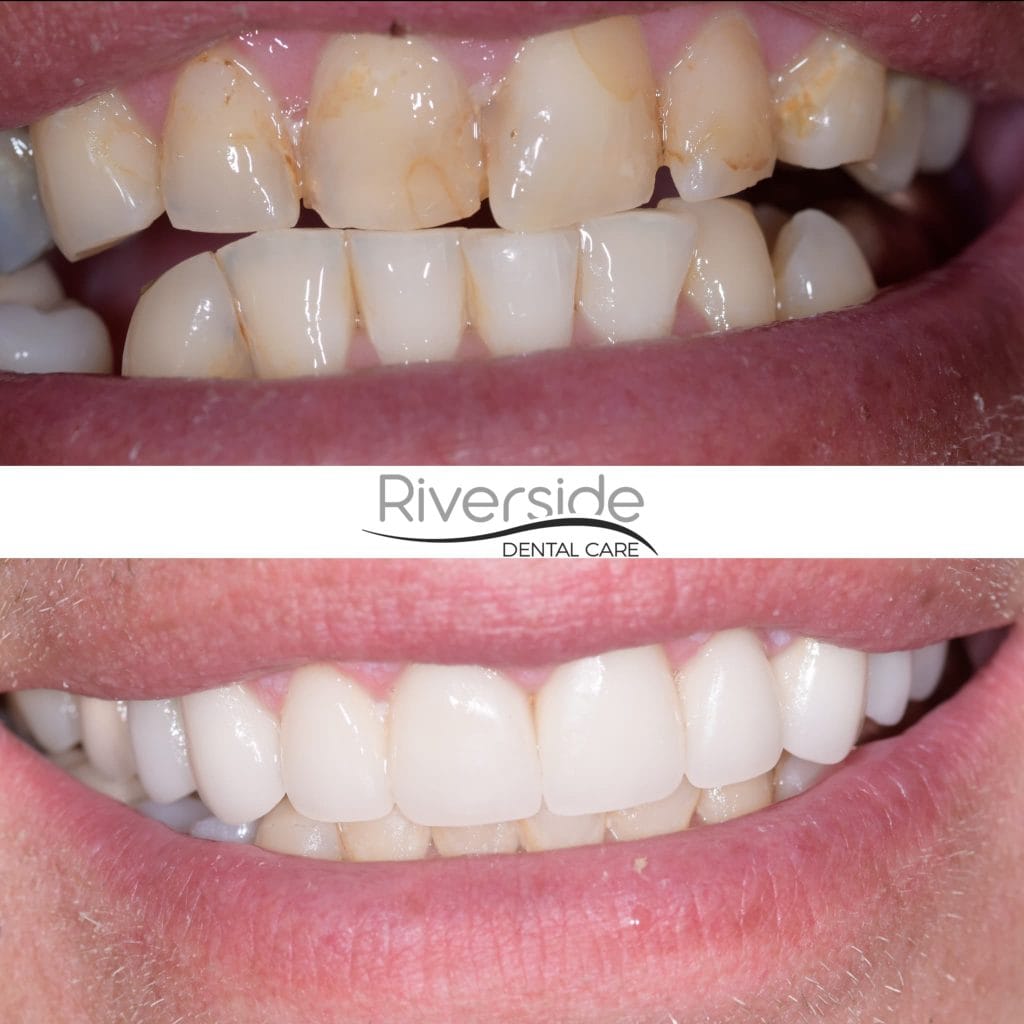 A combination of crowns and veneers were used to help this patient complete their smile and we are thrilled with the results.
Teeth Whitening Before And After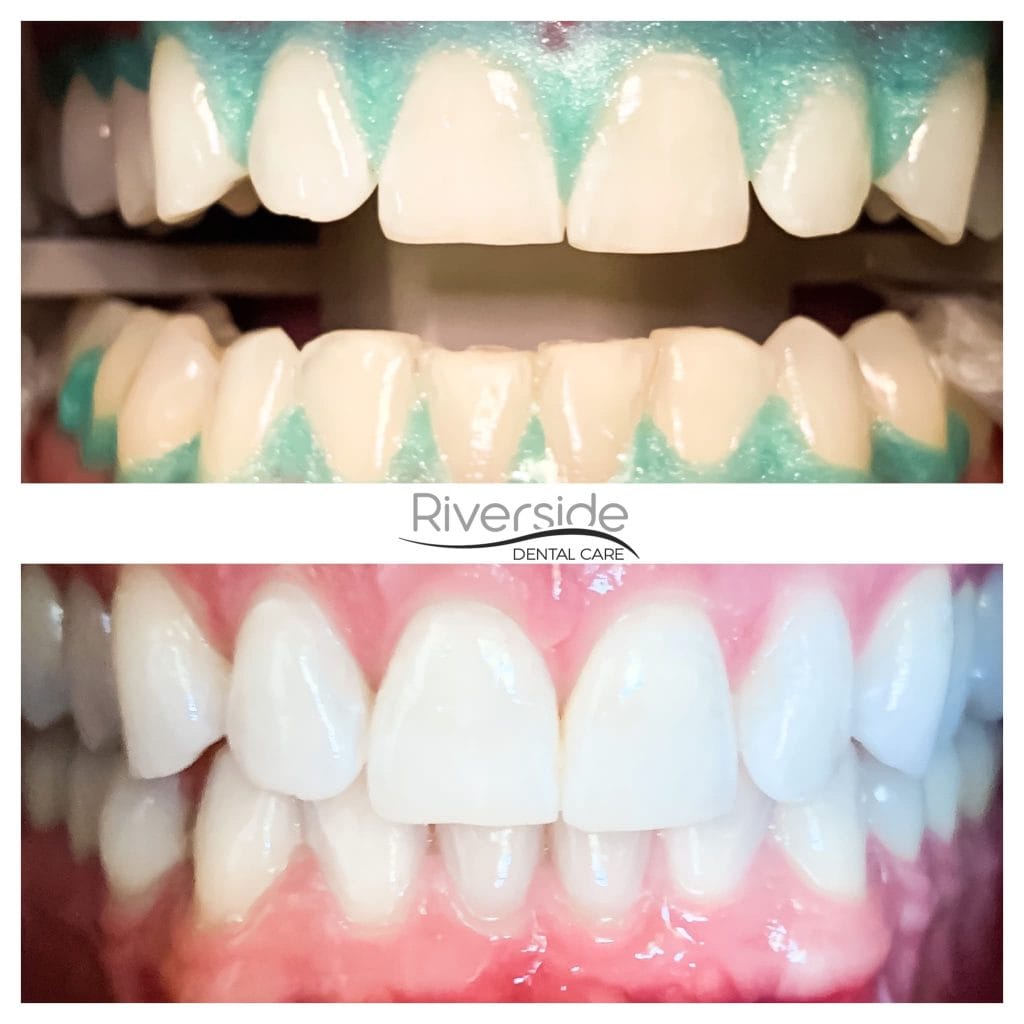 Not only is professional teeth whitening far faster than over-the-counter kits, but our dentists here at Riverside Dental Care can ensure that your teeth stay healthy as your teeth are bleached.
Dental Bonding Before And After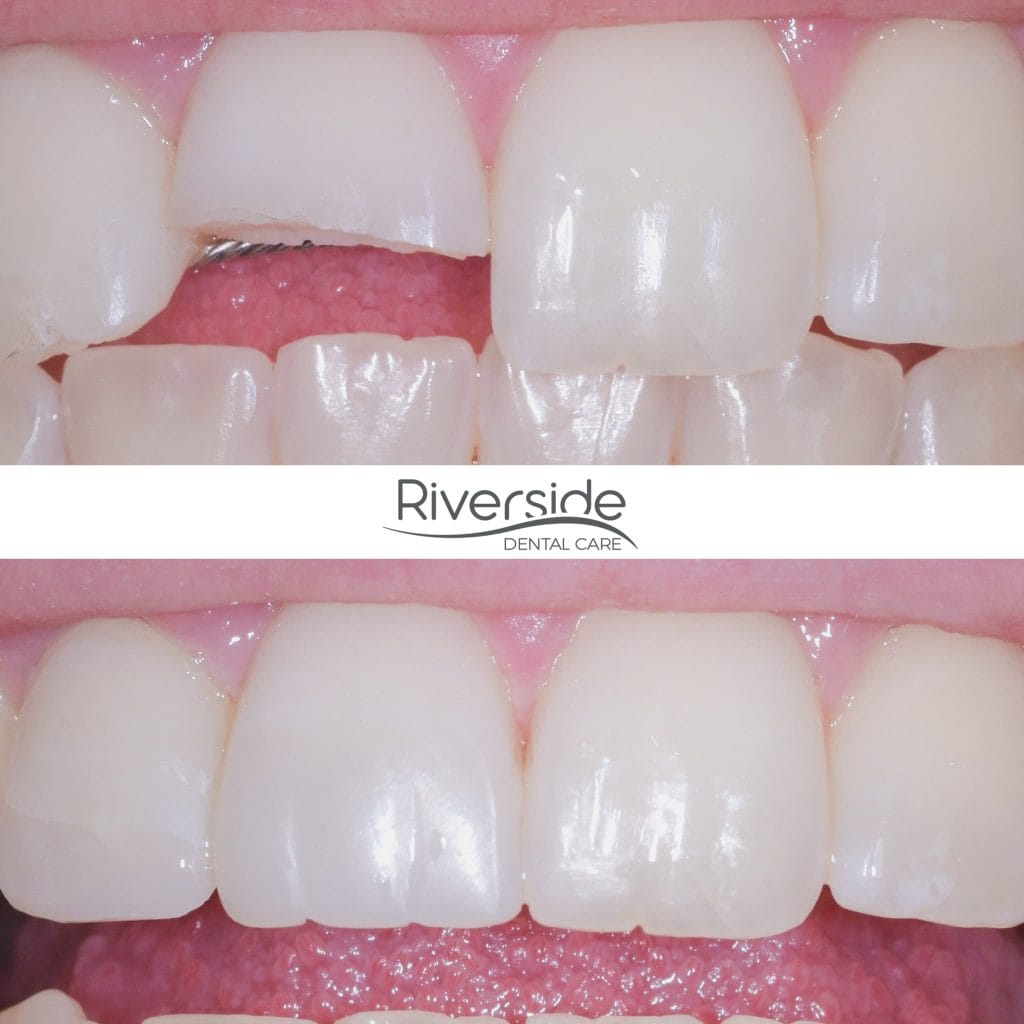 This patient was in a longboarding accident that left one of their front teeth chipped in half. The bonding repair was done by the skillful hand of one of our dentists.
Chipped Tooth Before And After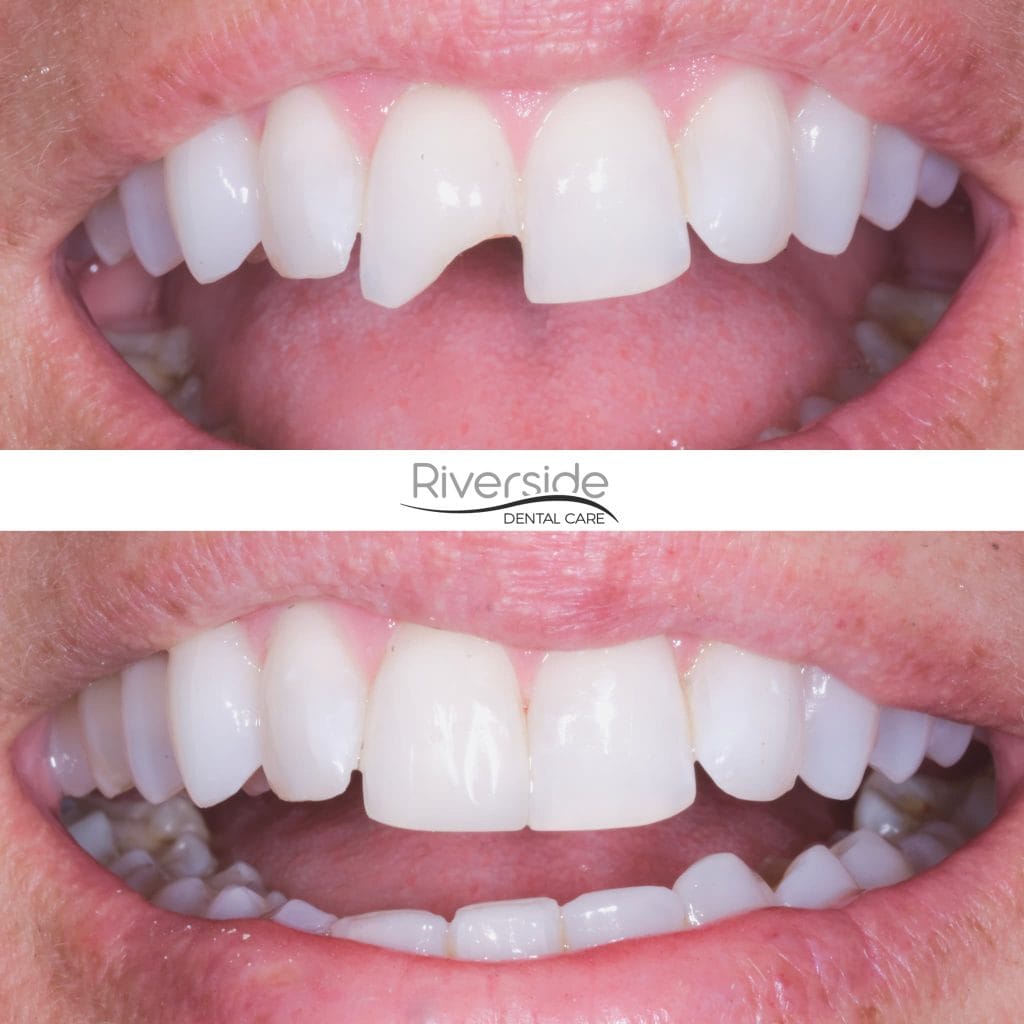 If you've chipped a tooth, no need to panic, we'll take care of you. With bonding specifically matched to naturally blend with you natural tooth color, and a dentist's skillful hand, you'll walk out of our office with a beautiful smile.
Dental Emergency Before And After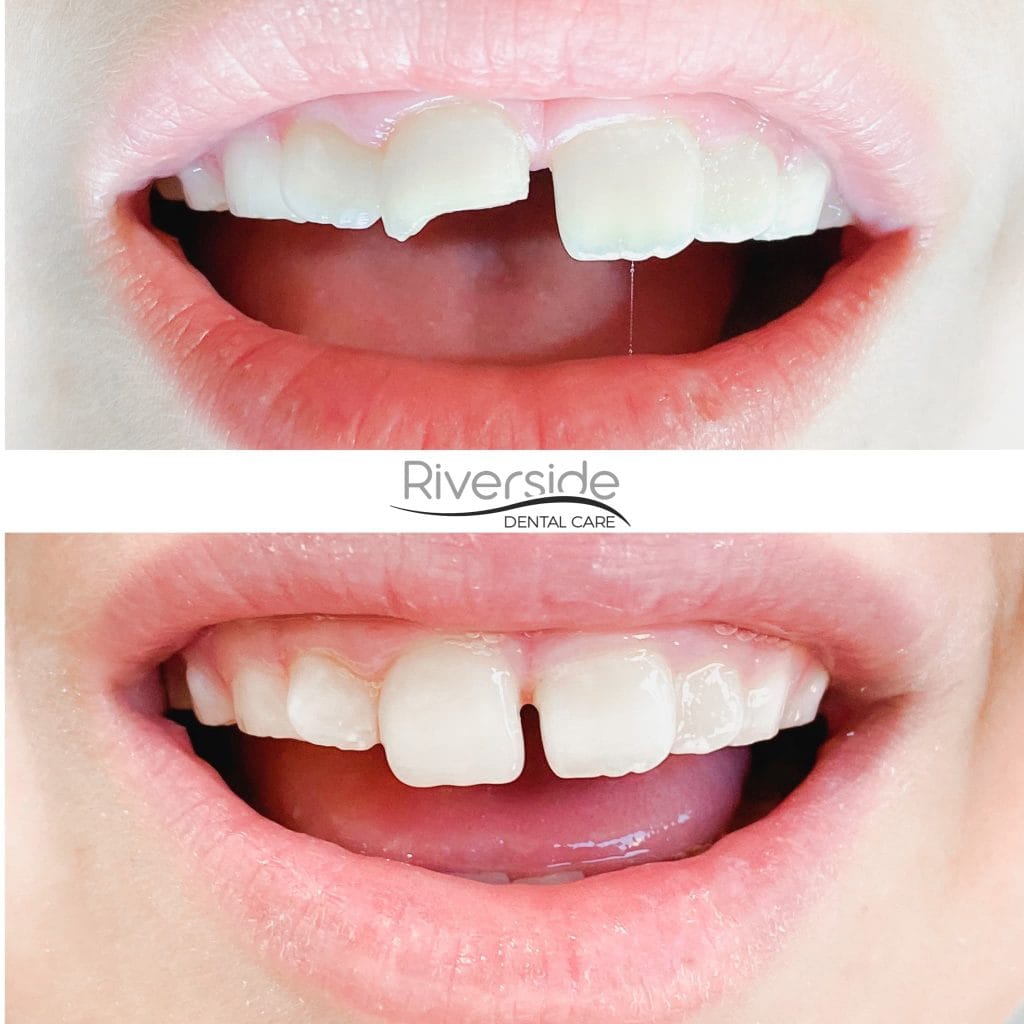 Vacations don't always go as planned. This patient and his family were visiting St. George when this happened. They contacted us with their dental emergency and we were able to get him in and out in no time. This broken tooth was fixed with bonding.