Smile Makeover Story – Meet Keltee!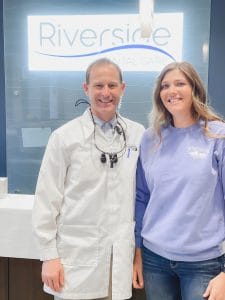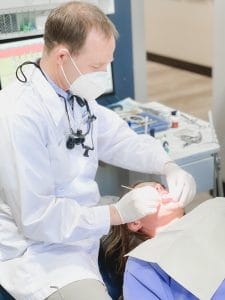 Keltee knows how to work hard. She grew up on a farm working alongside her family here in Washington. She underwent weight-loss surgery and lost 120 lbs in two years. She coaches softball at Pineview. It has been an absolute pleasure working with such a deserving person.
She has always hated the dentist. As a child, she had a traumatic experience and since then she has avoided the dentist. Unless she was in absolute pain she would avoid the dentist. Her dental anxiety was so bad that she couldn't sleep or she would start to cry.
Keltee's smile has been a stress to her for a long time. A friend of hers told her about the Smile Makeover. During the voting process on Facebook, Keltee was surprised by all the support she received from the community.
When she began her Smile Makeover journey she was hesitant because of her dental anxiety. However, with every visit, it gets easier and easier. She attributes this to Dr. Stevens and his staff. They were always supportive and provided comfort.
After the smile makeover, she is loving being able to smile and show her teeth. Especially in pictures. It's people like Keltee that bring a lot of joy to us in the dental industry.
It's been an absolute pleasure improving Keltee's teeth giving her the freedom to smile!
Local Highlight: Townsquare Park
Are you looking for some fun activities to do with your kids? Here are a few ideas of activities to do locally, here in St George.
We suggest spending some time in and around Townsquare Park, located in the heart of St George.
Children's Museum– If you haven't taken your kids here, you need to go ASAP! You and your kids can play together and get out of the heat. They have fun educational activities as well as many opportunities to stretch their imagination. They have different rooms with different themes, dinosaurs, castles, Smith's grocery store, Tuacahn stage… just to name a few. There is a small fee to go in, but believe us, it's worth it!
Splash pad– Next to the Children's Museum is a large splash pad area. Kids can play in a variety of water features, a small stream, waterfall, and splash pad. Don't forget lots of water to drink and sunscreen.
Carousel– After you dry off from playing in the water, walk over to the cute carousel. Don't want your kids to have all of the fun? You can join them! With tickets only being $1, it's an inexpensive memory maker.
Judds General Store– Thirsty? End your day with a vintage bottle of soda or an ice cream cone at the local Judd's General Store. This cute little store is a St George treasure that has been here for years. Stepping in is like stepping back in time!
All four of these activities are within walking distance apart from one another. Whether you decide to do it all in one day or take your time it is time well spent with your kids learning and playing together!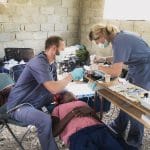 At Riverside Dental, we are focused on giving back to our community and providing assistance to those in need. One of our favorite events is our annual trip to Haiti to provide free dental services to those in need. Read more about our recent visit and about other community events we sponsor.
Sign up for the Riverside Dental Newsletter!