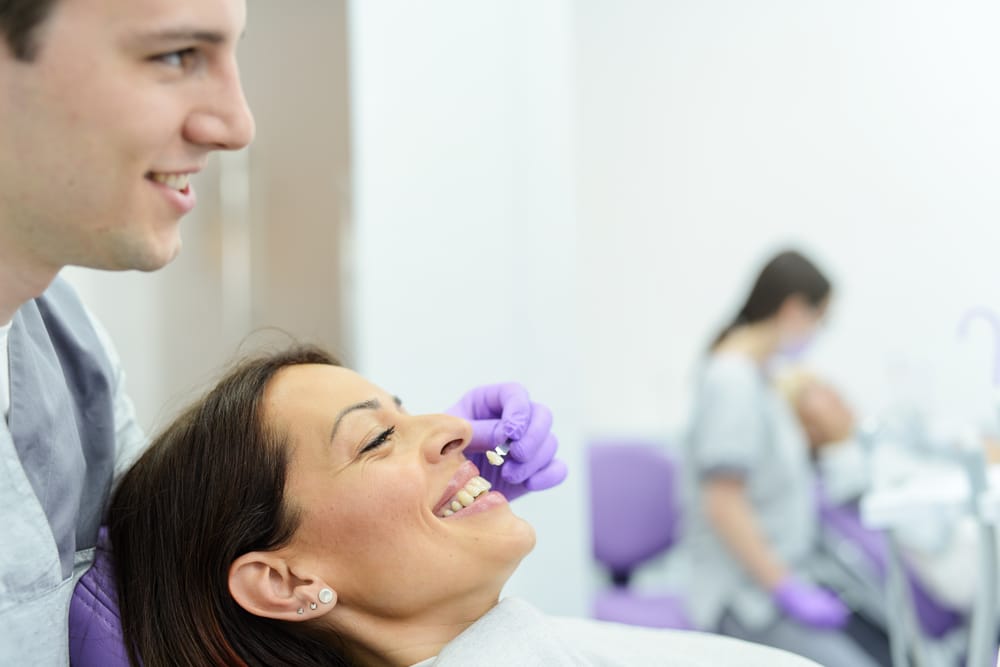 When you need a dental crown, it is natural to want the best since taking care of your smile is an essential investment in your future health and self-esteem.
Aside from having the right dental crowns, you need to have the right dentists work with you to take care of your root canal and crown placement. Our dentists here at Riverside Dental Care are experienced and can expertly place your dental crown. Also, to help you learn which crown is best for you, we will cover what types of crowns are available and where they are most effective.
Types Of Dental Crowns Available
The creation of dental crowns is a type of cosmetic dentistry, as they need to fit correctly with the rest of your teeth, no matter the material used to make them. So, as you learn about the different types of dental crown materials, keep in mind that all of them will be fitted to your dental needs no matter what material is used.
Metal Dental Crowns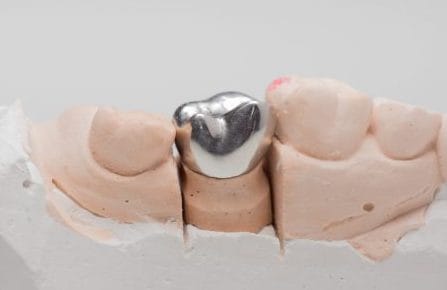 As you may suppose, a metal dental crown is made of metal, namely either gold alloy or silver-colored metal. This type of dental crown isn't any kind of pure metal, as that would be too weak to hold up under the pressure of your teeth, so they are usually a blend of gold, copper, and other metals. Some of the advantages of metal dental crowns are:
This type of crown is the most durable dental crown and is stronger than any that are metal-infused.
As metal crowns are the strongest, they often last the longest out of all the dental crowns available.
Often cause little wear when they encounter your other, natural teeth.
However, there are some clear drawbacks to choosing a metal dental crown. For one thing, it's pretty clear that you have a metal crown unless you need the crown on a back molar. Also, there is the potential for an allergic reaction, though it is a rare occurrence.
Ceramic Dental Crowns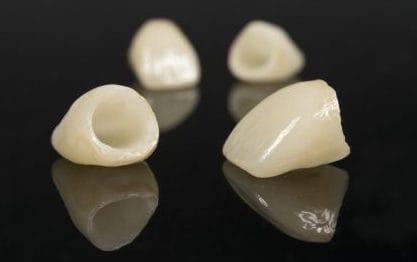 Ceramic dental crowns cover a range of materials, from all-ceramic crowns to porcelain crowns fused with metal. As these types of crowns are similar, they are often placed together as options. Some of the main benefits of choosing a ceramic dental crown are:
A ceramic crown can be easily color-matched to look like your natural teeth, which is excellent if you need a visible tooth crowned.
With a 100% ceramic crown, you can avoid allergic reactions to your dental crown.
They can be fairly durable, especially if you opt for a porcelain-fused metal crown.
As for the downside of these crowns, generally, they do not last as long as all-metal crowns, as the ceramic can become chipped. Also, a porcelain-fused metal crown can be hard on the natural teeth it encounters and can be abrasive to your natural teeth's enamel. Also, while 100% ceramic crowns look very like your natural teeth, porcelain-fused crowns can be a bit darker, as they try to cover the metal core.
Resin Dental Crowns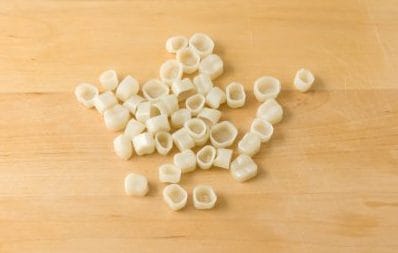 Resin dental crowns are made of the common resin material, a viscous substance that can be colored and shaped to resemble a tooth. This type of dental crown is the least expensive, as resin is an inexpensive material, and attractive for at least a while.
Often, resin dental crowns are used as temporary crowns, as they are prone to wearing down more quickly than other dental crown materials. Generally, our dentists won't recommend a resin dental crown for anything beyond a temporary crown to protect your tooth as your permanent dental crown is being made.
The Best Crown Depends On Your Dental Needs
To answer the dental crown questions of "Which dental crown is best," now that you know what basic crowns are available, you will better understand the answer that which crown is best depends on your dental needs.
Say, for instance, that a young child needs a dental crown on a baby tooth. In many cases, since the tooth will be replaced by a permanent tooth, having a stainless steel crown can be a good choice.
But if you are an adult, and you need a front incisor or other visible front tooth replaced, then you will want a more natural-looking tooth. If you have a history of metal allergies, then it is best not to have a porcelain-fused metal crown. Instead, an all-ceramic dental crown is your best bet, as it won't cause an allergic reaction and won't become quickly worn down like a resin crown.
Your dental health is a very personal matter, so it is important to work with our dentists one-on-one to make sure that your specific dental crown needs are met.
Receive Excellent Dental Crowns From Riverside Dental Care
Here at Riverside Dental Care, we focus on providing the best dental services to our patients, from thorough dental cleaning to excellent cosmetic dentistry services. With the help of our dentists, your dental health care can be protected and maintained.
We have two convenient dental clinics you can choose from to work with our dentists. Feel free to contact us and set up your appointment today.