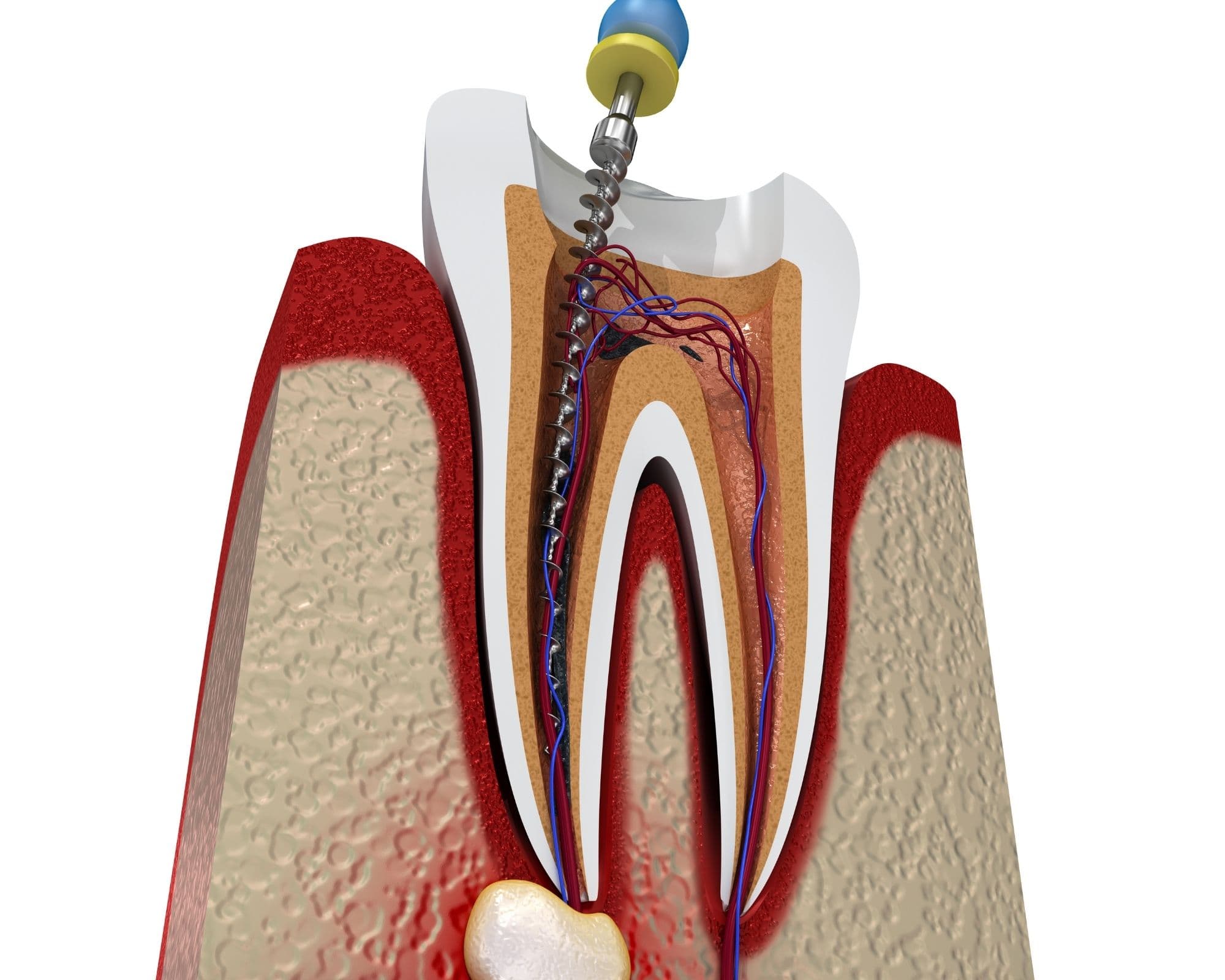 Did you know that an actual day is recognized as "root canal" day? Most people aren't aware that May 11th this year is recognized as root canal day. Don't feel bad if you didn't know either.
What Are Root Canals?
It may seem cliche to be celebrating root canal day. After all, aren't root canals a bad thing?
Over the years, root canals have come with a bad stigma, but a root canal can be the thing that saves your tooth! A root canal is when the infected pulp area of your tooth is cleaned out, and then it is filled in with a dental product.
When a tooth becomes infected, your dentist may perform a root canal and remove the infection, the diseased nerve tissue, and the tooth's blood supply to save your natural tooth.
When Will You Need A Root Canal?
There are obvious signs that can indicate needing a root canal. If you are experiencing any of these six signs, check-in with your dentist about what you should do next!
1. Severe Pain: No pain in your mouth is pleasant, but excessive pain or that is
brought on with throbbing may indicate that you need a root canal.
2. Bump On Your Gums: Along with tooth infections comes pressure that builds at the
infection site. This can lead to a bump in your gum tissue. If you notice a new lump, you should
contact your dentist!
3. Sensitivity To Hot And Cold: If you experience lingering sensitivity when drinking
or eating hot or cold things, your tooth may be infected.
4. Swollen Gums: If a tooth is infected, you may experience localized swelling in
your gum tissue. This swollen area will most likely be sensitive to touch.
5. Chipped Or Cracked Tooth: A chipped or cracked tooth could mean two different
things. You may have chipped or cracked a tooth that allowed bacteria to infect your tooth, or you
may have had an infected tooth that cracked due to the infection. Either way, a chipped or cracked
tooth should be evaluated by your dentist or an endodontist (a dentist who specializes in root
canals).
6. An Abscess: A tooth abscess is something that can be seen and identified on an x-
ray. If a tooth is abscessed, it will likely appear to have a dark spot around the tooth's root.
This dark spot is a hole in the jawbone because the bone can't grow around an infection.
Reasons Why You Shouldn't Wait To Get One?
As with any dental procedure, there are usually pros and cons. It is best to talk with your dentist about the reasons as to why or why not you should get a root canal.
Most dentists recommend a root canal for these reasons:
To fix your root canal pain
To help keep supporting bone around your tooth
To eliminate extracting your tooth
To prevent needing more extensive and more costly treatments such as implants
Are They Really That Bad? What Do We Do To Make You Feel Comfortable?
Root canals today are a different experience than the ones that your grandpa talks about having. This is because a lot has changed in dentistry over the years. More efficient and advanced equipment and imaging have streamlined the root canal process.
Root canals are also more comfortable than they were years ago. Anesthetics are better these days, and while you still have to keep your mouth open wide for the procedure, you can relax and stay comfortable during the treatment.
Making dental decisions can feel challenging at times. If you are ever experiencing pain with your teeth, please know that this is not normal. Call our office so that our trained and specialized staff can help you get the information that you need to keep your teeth healthy and pain-free.