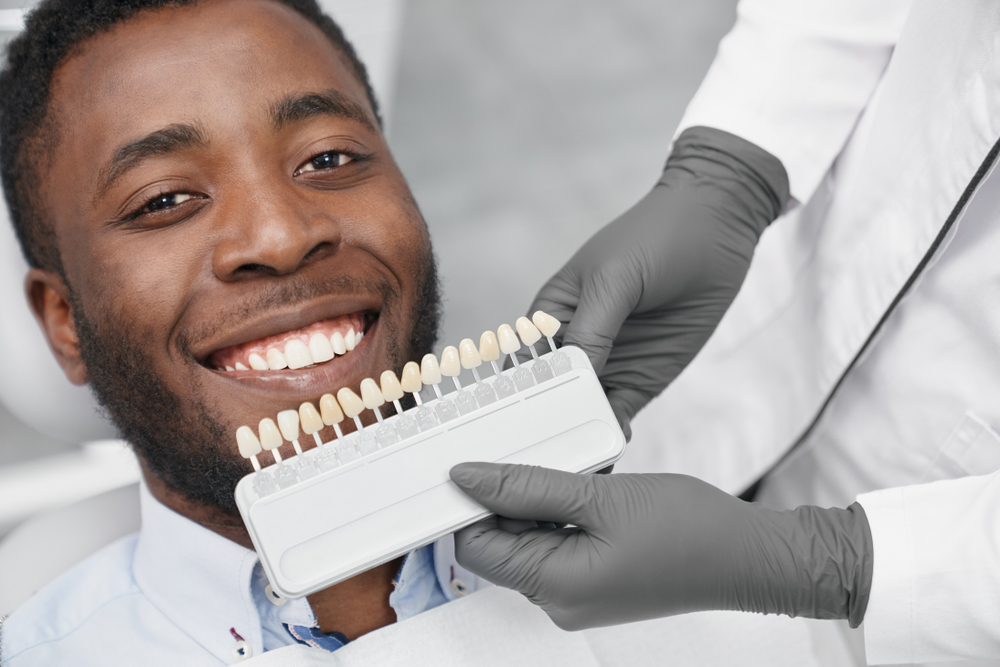 When it comes to improving your smile, you might be wondering if it is really worth the time and financial investment. When you choose cosmetic dentistry it is about more than just gaining a better or brighter-looking smile. Of course, gaining a better smile is a great benefit but studies show that cosmetic dentistry can have many positive effects on your life as well! 
Fix Broken Or Damaged Teeth
Cosmetic dentistry can be used to fix broken or damaged teeth. Your teeth serve many purposes from helping you to chew your food properly to help you talk effectively. Fixing a broken or damaged tooth can also prevent future tooth loss. 
Replace Missing Teeth
Cosmetic dentistry, such as dental bridges, also functions to replace missing teeth. Replacing missing teeth helps to restore function to your mouth such as chewing and speech. Replacing missing teeth also helps to restore your smile.
Brightening Your Smile
Many cosmetic procedures brighten your smile but whitening is one of the most common dental procedures that is used for this benefit. Whether it be at-home whitening or whitening that is done via our dental office, you can brighten your teeth and improve your smile!
Smile More
Studies show that it is likely that you will smile more when you like your smile. If you are self-conscious about your teeth, you will likely be hesitant to smile. Cosmetic dentistry can make positive and lasting changes to your smile.
Increased Happiness
Improving your smile is likely to increase your happiness. Happiness has been linked to people who smile often and find gratefulness in their daily life.
Boost Confidence And Self Esteem 
Did you know that fixing your smile can cause a direct effect on your confidence and self-esteem. Most people report that they feel better about themselves after straightening or whitening their teeth. 
Decrease Anxiety
Not liking your smile or being self-conscious about your teeth can actually create anxiety for some people. Creating a smile that you are proud of through cosmetic dentistry could be one thing that helps to kick your anxiety!
Improved Health
Having teeth that function well is important for your overall health. Emotional, social, and physical health can all be related to your smile. 
Catalyst For Growth And Self Improvement
Have you ever improved one area of your life to find out that it had a domino effect on other areas of your life? It's likely due to the confidence gained from the improvement that gives you the fuel to grow in other areas too! Growth isn't limited. As a matter of fact, growth in one area often leads to growth in other areas. 
Cosmetic Dentistry At Home
There are some cosmetic things that can be done for your teeth at home. The main one is whitening and also Invisalign. There are many different products and programs out there so we suggest talking with your dental office for their best recommendations.
Tips For Cosmetic Dentistry At The Office
Our office offers a variety of cosmetic dentistry services. Whether you're looking for whitening options, tooth replacement, or changing the shape or condition of your existing teeth, we have lots of options. Cosmetic dentistry has come a long way in the past decade and there continue to be advancements in the products and services being offered each year as more research is being accomplished.  
If you are interested in cosmetic dentistry and wondering what your options are, it is best to visit us for a consultation. Our experienced dental team will help you find the best options that fit your lifestyle, goals, and budget. Give us a call today!