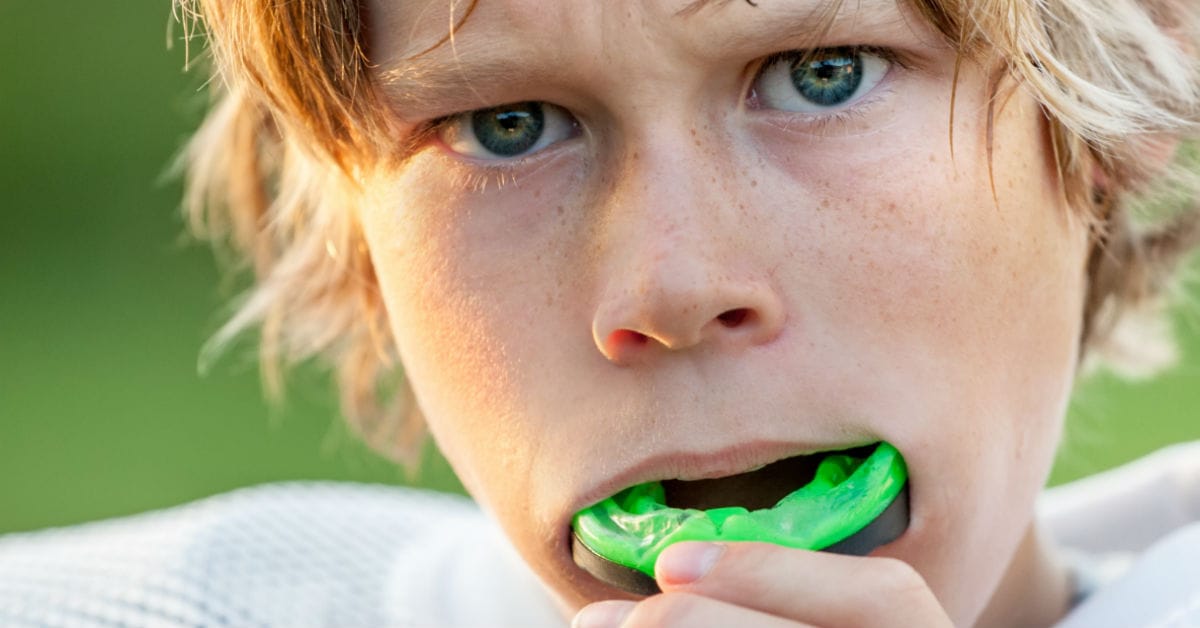 Many of us love participating in sports. But sometimes a friendly sporting activity can end with you needing to schedule an appointment with your dentist.
Obviously, some sports put you and your teeth more at risk than others. Once you know which ones are harder on your teeth's health, the better prepared you can be when engaging in that particular sport.
Sports That Endanger Your Teeth
Provided that you are following the rules of the sport you are participating in, here are the top 4 sports which will endanger your teeth.
Football – Helmets and mouthguards are standard gear for football players but dental damage is still a high possibility. Depending on how another player strikes you, your teeth can be seriously damaged. The danger becomes high with informal football games as most players do not wear protective gear.
Skateboarding – Many skateboarders neglect to wear any protective gear. This is just asking for trouble, as it is only a matter of time before something goes wrong while skating. With no protection, your teeth can take quite a beating when you fall and impact on hard surfaces like concrete.
Basketball – While basketball is technically a no-contact sport, when energy runs high accidents can happen. Sometimes an elbow will make contact with a face in a not-so-accidental manner. This can be particularly common in informal basketball games.
Sparring – Whether you are a wrestler, boxer, martial artist or a combination of these fighting sports, you can seriously damage your teeth. Be to always wear a mouthguard and make sure it isn't overly worn down, as it won't protect your teeth as much.
Remember, while these sports are the most dangerous to your teeth, almost all sports carry the danger of dental injury.
Ways To Protect Your Teeth
Aside from never participating in the above sports, which isn't a likely contingency, there are other ways you can protect your teeth.
Always wear a mouthguard.
Wear helmets when possible (yes, even when skateboarding).
Have regular dental checkups so dental weaknesses can be repaired.
Make sure you have enough calcium in your diet.
What To Do When Teeth Are Damaged
If your teeth do become damaged while participating in sports, it is not the end of your perfect smile. With the help of cosmetic dentistry, you can:
Replace missing teeth
Repair chipped and cracked teeth
Cover up dead teeth
You don't live with an imperfect smile of if you've damaged your teeth in a sporting accident. Additionally, we have monthly specials our patients can use. In November, Riverside Dental Care is taking time to recognize Oral Cancer Awareness Month. Come in and receive a free oral cancer screening including Panorex imaging.
As for the month of December, we are running a toothbrush special. For $59, you can purchase a Sonicare toothbrush.
Feel free to schedule an appointment for a consultation with one of our dentist and let us see what we can do for you.