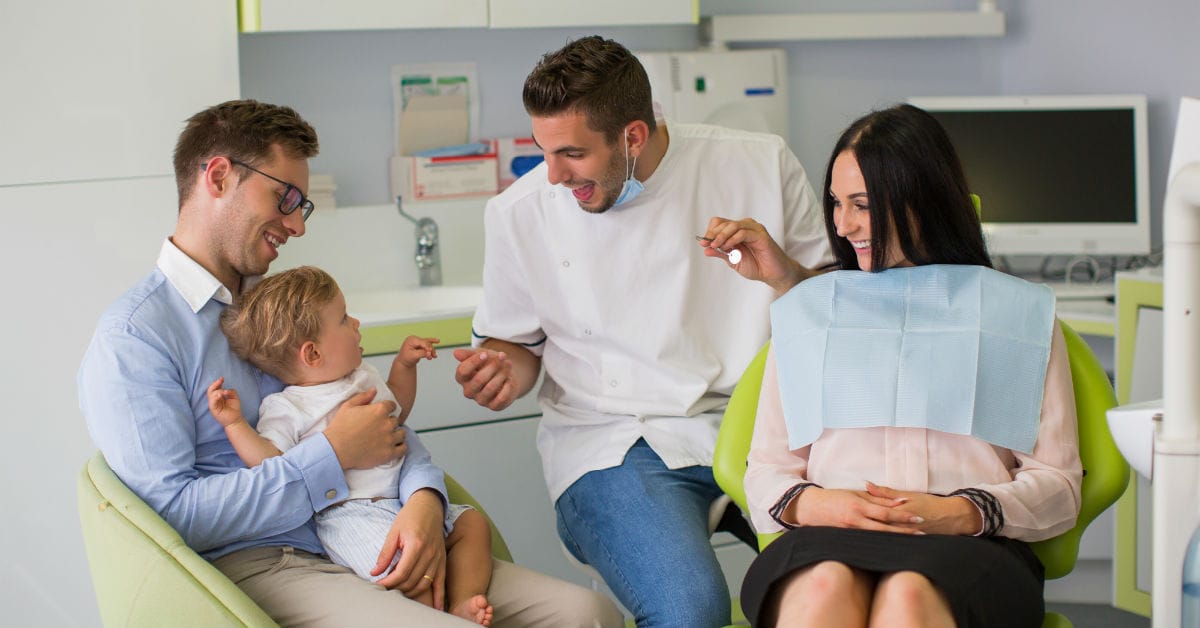 It can be tough to find the right dental clinic for the whole family. Rather than shuttle the family between a pediatric dentist and a general dentist, feel free to bring the whole family into Riverside Dental Care. Here at our dental office, the whole family can have their dental needs met.
Relax In A Peaceful Waiting Room
As many families try to schedule their dental cleaning appointments within the same time block, this usually means that some family members will be stuck waiting for their turn in the dentist chair. Some dental offices have barren waiting rooms or worse, chaotic waiting rooms.
At Riverside Dental Care, we do our best to cultivate a calm and peaceful waiting room. We know that dental appointments can be stressful for some family members. So, by providing a relaxing waiting room, you and your family can maintain good moods as it comes time for your dental cleanings.
Be At Ease During Dental Cleaning
The dental hygienists at Riverside Dental Care are an experienced group. They work with all ages of patients, from children coming in for their first dental cleaning to senior adults.
During a dental cleaning, you and your family should feel free to ask questions. Part of what makes a dental appointment intimidating is the unknown aspect. If at any point you want to know what one of our hygienists is doing and why, go ahead and ask them. All our hygienists are very knowledgeable and will be able to help you and your family members feel more comfortable with the dental cleaning.
To help calm the fears of young children, parents and guardians are welcome to sit in on the dental cleaning of their children.
Trust Our Seasoned Dentists
Currently, Riverside Dental Care has four dentists on staff. Our dentists are well-versed in the best dental practices, and one of our dentists will meet with every patient after their dental cleaning is complete.
With our dentists, X-rays are reviewed and the newly-cleaned teeth are examined. By doing so, our dentists can check for any cavities or other potential issues. If your child has any oral health issues, you will be informed and given treatment options.
You will also be able to consult with our dentists on any oral health issues you may want to have addressed. At Riverside Dental Care, our dentists provide a wide range of dental services, from dental cleanings to cosmetic dentistry.
If you are ready to bring the whole family in for their dental cleanings, contact us and set up an appointment today.