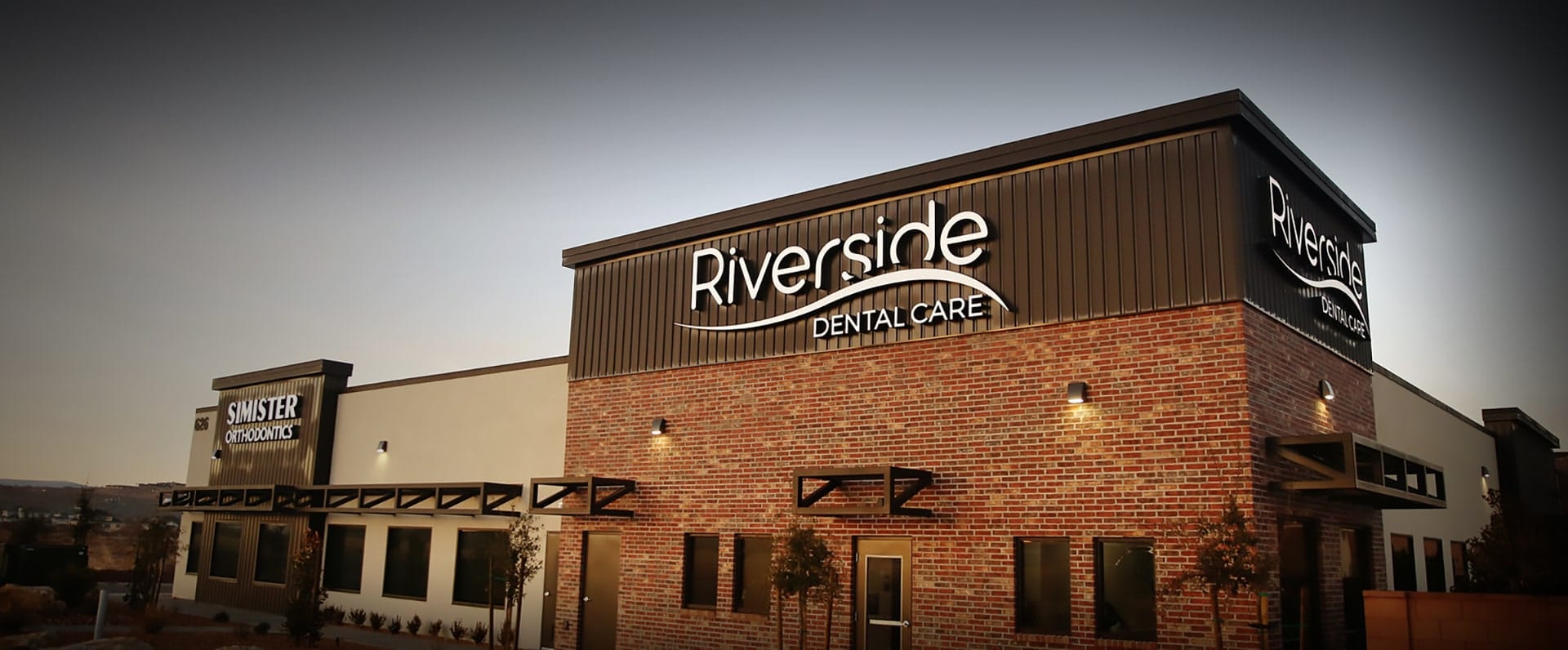 The growth of Riverside Dental Care in recent years is due, in part, to the expertise of our dentists and the attentiveness of our staff. What has really made our success possible, though, is the loyal support of our many patients. Helping people in the friendly community of St. George is a true privilege.
We recently decided it was time to open a second location. We've done so, adding a new office to better accommodate patients living in Washington and other outlying areas. They'll enjoy a shorter drive to our beautiful new site, which is part of the Lin's Market Complex and can be found at 826 S. 3000 E. Ste. 2.
We pledge to offer the high-quality service we've become known for, whichever office you choose to visit. And we'll still provide the same wide array of dental services, including:
Bruxism
Crowns
Dental Cleanings
Dental Implants
Dentures
Fillings
Gum Lift
Root Canals
Sedation Dentistry
Teeth Whitening
Veneers
Our Washington office hours are Mondays and Wednesdays, 8 a.m. to 5 p.m.; Tuesdays and Thursdays, 7 a.m. to 7 p.m.; and Saturdays for emergencies only.
We encourage you to contact us when you're ready to visit our newest office. To make an appointment at our Washington branch, simply call the Lin's Market phone number at (435) 656-4441.
[ngg_images source="galleries" container_ids="10″ display_type="photocrati-nextgen_pro_horizontal_filmstrip" image_crop="0″ image_pan="1″ show_playback_controls="1″ show_captions="0″ caption_class="caption_overlay_bottom" aspect_ratio="1.777″ width="100″ width_unit="%" transition="fade" transition_speed="1″ slideshow_speed="5″ border_size="0″ border_color="#ffffff" override_thumbnail_settings="1″ thumbnail_width="120″ thumbnail_height="90″ thumbnail_crop="1″ ngg_triggers_display="always" order_by="sortorder" order_direction="ASC" returns="included" maximum_entity_count="500″]