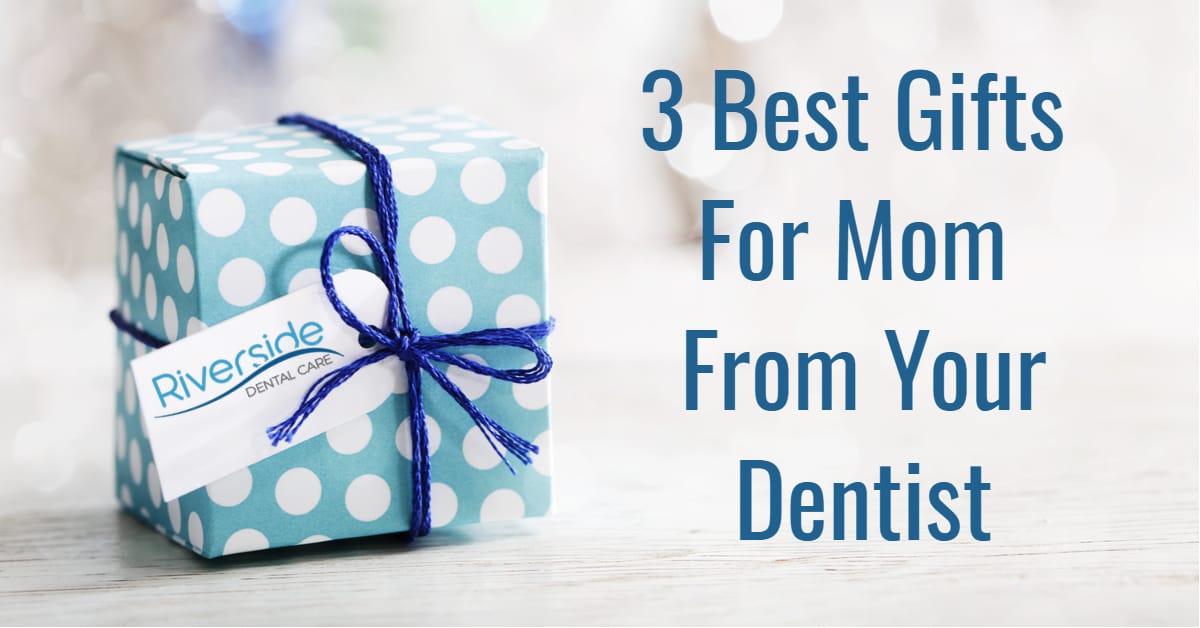 We all know how amazing moms are and that they never really take the time for themselves. On top of that, it can be impossibly difficult to find the right gift for your mom.
Well, your St George dentists have you covered. Here are three present ideas that can finally help you nail what your mom really wants and provide her with the self-care she's been missing.
Treat Her To Teeth Whitening Treatment
Give mom that brighter, whiter smile that she's always wanted with teeth whitening treatment. There are several options you can opt for, such as:

In-office teeth whitening – For the fastest results, our in-office teeth whitening is a great option for your mother. In just 60 minutes spent at our office, your mother can enjoy visible results.
Our in-office bleaching treatment uses sodium perborate, and our dentists' system doesn't leave much sensitivity after the whitening treatment. Also, this treatment comes with upper and lower bleaching trays for your mom to take home in case she feels she needs a touch-up.

Take-home bleaching kits – If your mom is too busy for in-office treatment, you can get her a take-home bleaching kit. She will need to get impressions of her teeth taken for custom trays to bleach at home on her own time. The initial bleaching will need to be done every day for 45 minutes for 2 weeks.
Since you are getting the bleaching kit from our dentists, you will have access to higher levels of bleaching strength available. If your mom has sensitive teeth, lower levels of bleaching may be better, but it is still stronger than store-bought kits.

TO GO trays from Opalescence – This December, we are excited to announce that we are doing a giveaway of the TO GO trays from Opalescence. These trays are ready for use immediately, with one for the upper jaw and another for the lower jaw. Put them in on the go, keep on the trays for 60 minutes, then take them out.
After that, all you have to do is rinse out your mouth—okay, and spit—and you are all done! So, if this sounds like a good gift for your busy mom, then you will for sure want to enter our giveaway. Be sure to like and follow our Facebook page for more details on the giveaway!
Gift A SONICARE Toothbrush
An electric toothbrush can revolutionize your mother's oral hygiene. With the effective motorized motion of an electric toothbrush, your mom can enjoy cleaner and healthier teeth. Our dentists recommend these electric toothbrushes:
SONICARE Easy Clean – This electric toothbrush removes six times more plaque than manual brushing. It can also improve gum health, is safe to use on orthodontics, as well as coming with a Quadspace timer to let you know when to move to the next quadrant in the mouth.
SONICARE FlexCare Platinum – With this premium electric toothbrush, your mom can enjoy 31,000 toothbrush strokes per minute. By having a higher brush stroke count, it can help prevent gingivitis and removes up to seven times more plaque. Along with these benefits, it has nine brushing settings, and a pressure sensor to alert when brushing too hard.

Wrap Up A Waterpik

Let your mom toss out the dental floss when you gift her with a Waterpik. Using a pressurized water stream, your mom can enjoy better dental flossing that is done much faster than with old string floss.

Waterpik Sidekick – Portable with a water reservoir, the Waterpik Sidekick is an excellent option for a mom on the go. It comes with five different pressure settings and provides a pressure range of 10-100 PSI.
Phillips AirFloss Pro/Ultra – Rechargeable and sleek, the Phillips AirFloss Pro/Ultra allows your mom to use water or mouthwash to floss with easily. There are customizable settings, as well as a battery life of 1-3 weeks.

For more information on our TO GO Opalescence bleaching kit giveaway, feel free to contact us. Also, if you would like to set up an appointment for any of our dental services, we look forward to helping you have the best smile possible.