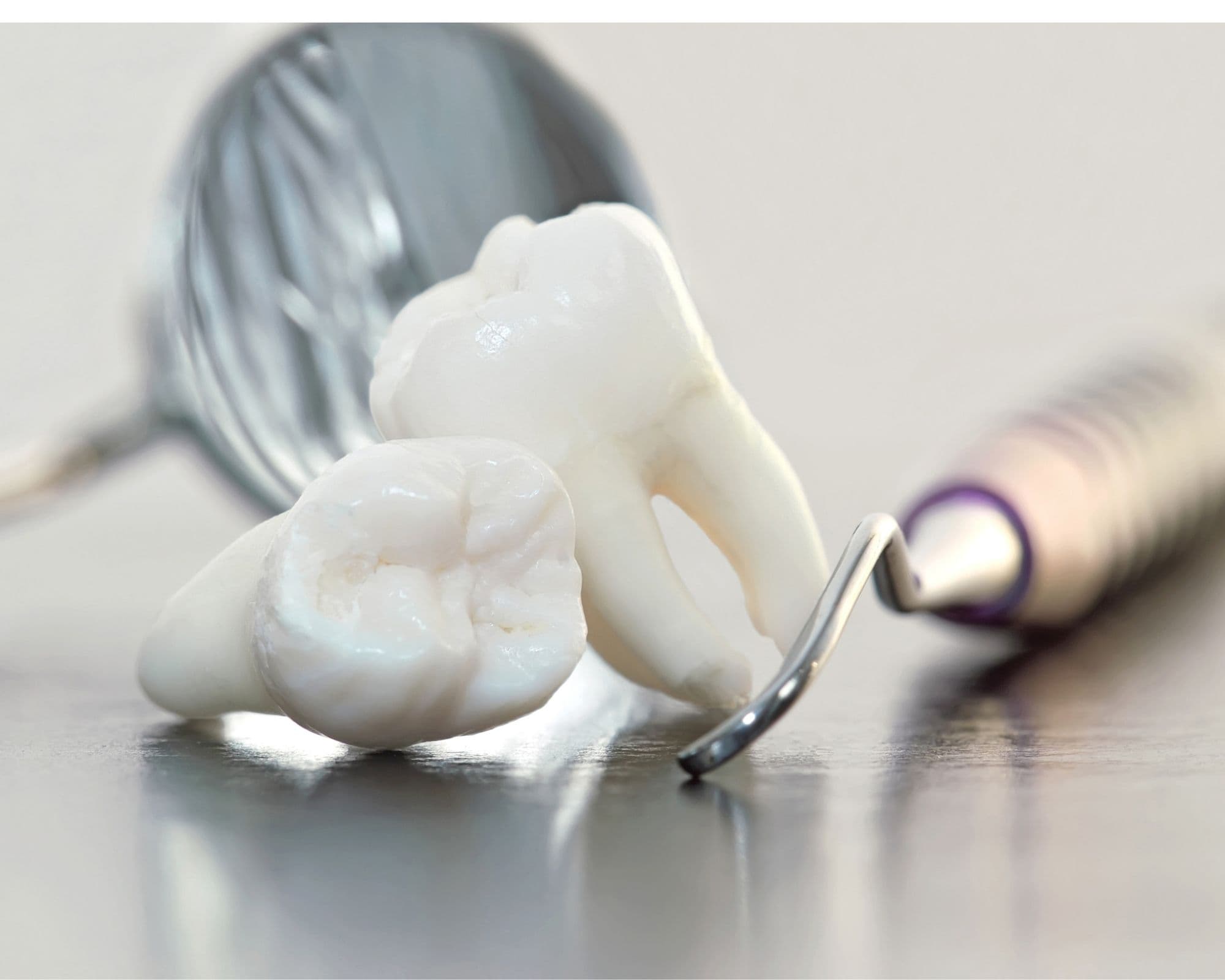 Wisdom teeth extractions are a common procedure in dentistry. Getting your wisdom teeth extracted is a pretty simple procedure, although, as with most things, there are a few risks involved. Understanding a few basics about the surgery and implementing the post-op instructions can help the process to go smoother for you.
What To Expect After Extraction
Your body will be going through extra work as it heals the surgery site. Immediately following your tooth extraction, your body will start to form a clot at the extraction site. This will help your body to stop bleeding so that you can return home for the rest of your recovery.
This clot mustn't get dislodged or be tampered with. Avoid smoking and refrain from brushing and swishing mouth rinse for the first 24 hours following surgery.
You may experience some pain and swelling once the anesthesia wears off. We want you to know that this is a normal part of the healing process.
To keep pain at a minimum, it may be helpful to take pain relievers for the first few days. Your dentist will likely prescribe a stronger pain medication for you to fill at your pharmacy. Depending on your unique case, some people don't need any pain meds. You can ice your jaw as needed to keep swelling to a minimum.
You probably received a few stitches during surgery to close up the extraction site. Your dentist will give you instructions for the stitches and directions for how long they must stay.
Since your body is going through extra work to heal, you may feel tired following surgery. If you had general anesthesia, this too could leave you feeling different, perhaps a bit groggy as the anesthesia wears off. Try to rest as much as possible the first day or two following surgery, which will help speed up your recovery process.
Extraction Risks
There are a few risks when it comes to wisdom teeth being extracted. The typical pain, swelling, and bruising are to be expected. Other risks, such as nerve damage and dry sockets, are also possible. These risks are not as common.
Nerve damage can occur, in which case some are left with a tingling or numbness in their face, lip, or tongue. If this happens, you will visit your dentist after the extraction.
Dry sockets can occur when the blood clot is dislodged before the extraction site has healed. When the clot comes out, it exposes the underlying bone and nerves, resulting in intense pain. Your dentist or oral surgeon will offer solutions for the pain.
The Best And Worst Foods To Eat Following Wisdom Tooth Extractions
Food plays a significant role in our everyday living. Nutrition is always an essential part of any surgery, as the body will need nutrients to help in the healing process.
Sticking with soft foods after a wisdom tooth extraction is a great guideline. While that may initially sound limiting, there are a lot of foods that you can still enjoy! Remember, this isn't forever. It's just for the first few days or week following surgery. Here is a list of foods that can be good during this time:
Smoothies
Jello
Yogurt
Pudding
Mashed foods
Scrambled eggs
Warm (not hot) soup
Foods that should be avoided immediately following extraction are:
Hard, crunchy foods like nuts
Extra sticky foods like taffy
Popcorn
Acidic foods
Spicy foods (as this can irritate and inflame tissue)
6 Simple Recovery Tips
Recovery from wisdom teeth extraction is pretty uneventful and straightforward when post-op instructions are followed. These simple recovery tips can best summarize recovery:
Get plenty of rest
Drink lots of water
Eat soft foods
Do not smoke
Skip brushing and swishing for 24 hours
Take medication as instructed if needed for pain management
You may have heard some crazy stories about wisdom tooth extraction. The good news is that most wisdom teeth extractions are uneventful, especially when post-op instructions are followed. You will likely need a day or two off from usual activity, and you might be a little uncomfortable for a few days, but it won't be long, and you will be back to your everyday routines!