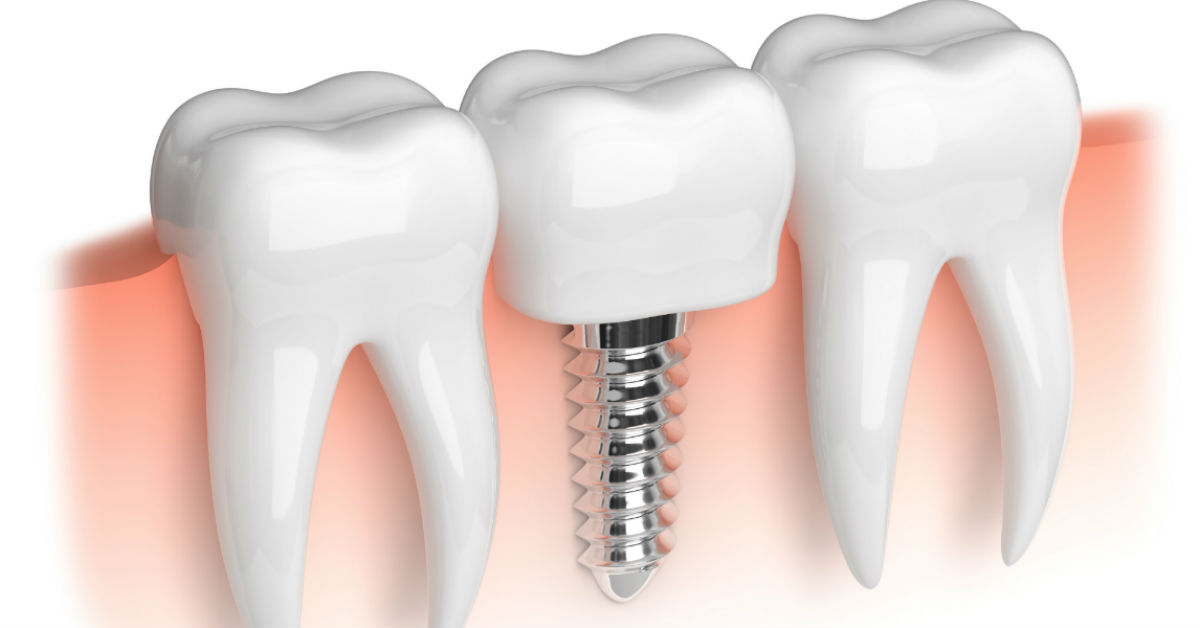 The first dental implant was made from bamboo —yes, you read that correctly — as in the stuff panda bears eat. Then ancient dentists started making implants with gold and shells. Things get a little macabre in the 1500s when people started taking teeth from the deceased people and implanting them in their mouths. Fortunately, the strange history of dental implants is behind us, and technological advancements in the field have made leaps and bounds.
DIGITAL IMAGING

One of the areas of improvement is the digitization of dentistry in general. A special kind of imaging called cone beam computed tomography gives dentists detailed 3-D views of the patient's teeth and the skeletal structure of the face. CBCT scanning takes multiple images around your head and then compiles them in one 3-D image. When your dentist can accurately see what is happening in your mouth, they can treat with exactness and precision. The CBCT scan is particularly helpful in giving your dentist a good view of the dental implant site, which is key for a successful implant.
IMPROVED MATERIALS

The abutment is the post that is screwed into the implant and that holds the crown. One specific abutment, The Atlantis by Astra Tech, is being recognized by many. Dental Economics calls it "a true breakthrough in implant restorative dentistry in terms of simplicity and predictability." This abutment uses CAD (computer aided design) in order to be highly customizable. The more precisely the abutment is tailored to your implant site, the more successful it will be. The Astra Tech can be adjusted to be more straight, sloped, short, narrow or wide, depending on your specific situation.
Typically, dental implants are only available to patients who have sufficient bone structure for the implant to be placed. In cases where there has been deterioration of the bone, bone grafts can be used. New and improved methods of bone regeneration are helping more patients become candidates for an implant.
There is even an emerging new implant type called mini-implants. This type of implant replaces missing teeth for those who can't or don't want the invasive surgery for a regular implant. They have a similar structure to a regular implant, but are smaller.
INCREASED TRAINING AND EDUCATION

One of the things that slowed the use of dental implants in the early days is a lack of training. Implant dentistry training is not part of typical dental school coursework, which means that a dentist must seek continuing education on their own to become an expert. As the demand for implants increases, many dentists are seeing an opportunity for building up their practice by offering the service as the standard of care in replacing missing teeth, just as we have. According to the American Academy of Implant Dentistry, three million people in the US currently have dental implants and that number grows each year by an estimated 500,000.
PROGRESSIVE PERCEPTION

As more dentists become trained in implant dentistry, more patients are being offered the service. Instead of settling for dentures, many patients are seeing the vision of implant dentistry and how it offers a more long-lasting and functional solution. The American Academy of Implant Dentistry reports that the implant and dental prosthetic market is expected reach $6.4 billion by 2018. Plus, the perfect storm is brewing for the implant industry to see massive gains as the baby boomer generation is aging and the desire for picture-perfect smiles has never been higher.