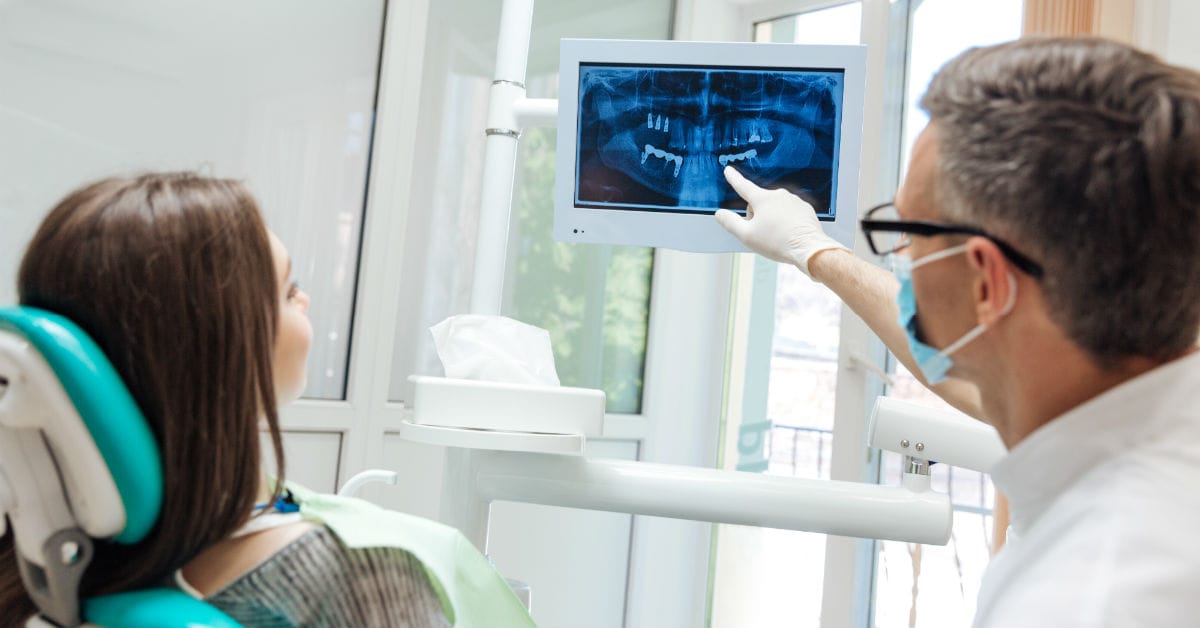 So you need a dental crown? Don't stress! While you might nervous about getting a crown, you don't need to be. Here are some tips for preparing to receive a new crown.
1. UNDERSTAND THE PROCESS

Whether you love or hate the dentist's office, clearly understanding the procedure you will be receiving will put your mind at ease. When it comes to getting a crown, our process here at Riverside Dental Care typically goes like this:
First appointment: We will clean and prep the tooth. Then we will take an impression and place a temporary crown. The impression is sent to a dental lab that will create your customized crown. The lead time on permanent crowns is usually 2 to 3 weeks.
Second Appointment: We will remove the temporary crown and replace it with the permanent version.
If you have any questions about these steps, ask away! We are here not only to treat your teeth but to be a source of information about everything concerning your dental health.
2. FOR MANY PATIENTS, THE NUMBING SHOT IS THE WORST PART

When you are being prepped for the crown and when you receive the permanent crown, we will numb your mouth so you won't be able to feel us working on the tooth. This is done with a local anesthetic applied through a shot in your gum tissue or cheek. For most patients, the shot, which takes only a couple of seconds, is the worst part and then it's smooth sailing. Many of our patients remark that the pain they anticipated was much worse than the pain they actually experienced. However, if you are tense and experiencing a lot of pain during your procedure, we will do everything we can help you manage that pain.
3. TREAT YOUR TEMPORARY WITH CARE

Temporary crowns protect your natural tooth root and keep your teeth from shifting during the waiting period. While they are durable, it's still smart to exercise a certain level of caution. Temporary crowns are often made with acrylic resin, which isn't quite as strong as the ceramic, metal and porcelain used to make permanent crowns. The same goes for the cement used to secure the temporary crown, it's not quite as durable as the glue we use for the permanent crowns.
When wearing your temporary crown, avoid eating sticky foods and chewing on ice or objects. These foods and activities can dislodge your temporary crown easily.
You also need to brush daily, just as you do with your other teeth. However, when it comes to flossing, be extra gentle and slide the floss rather than tugging or pulling up.
4. REPORT DISCOMFORT QUICKLY

After your crown is placed, we will send you on your way and you can resume eating and drinking normally in just a couple hours. We will perfect the fit of your crown before you leave our office — but, if you feel any discomfort, agitation or sensitivity in the days that follow the procedure, please let us know! Things should be back to normal quickly, so pain is a sign that something needs to be adjusted. We don't want you to suffer when we can fix things for you quickly and easily. Sometimes we just need to adjust the placement or you might be having an allergic reaction to a material used in your crown or the cement used to place it (this is quite rare though).
SPECIAL PROMOTION
We all know good dental habits start young, and a little added incentive never hurts right? For the month of August and September, we will be giving away free Back-To-School-Packs for every children's check-up age 21 and under. Plus, if you come in during September you can also receive a FREE fluoride treatment with your cleaning.