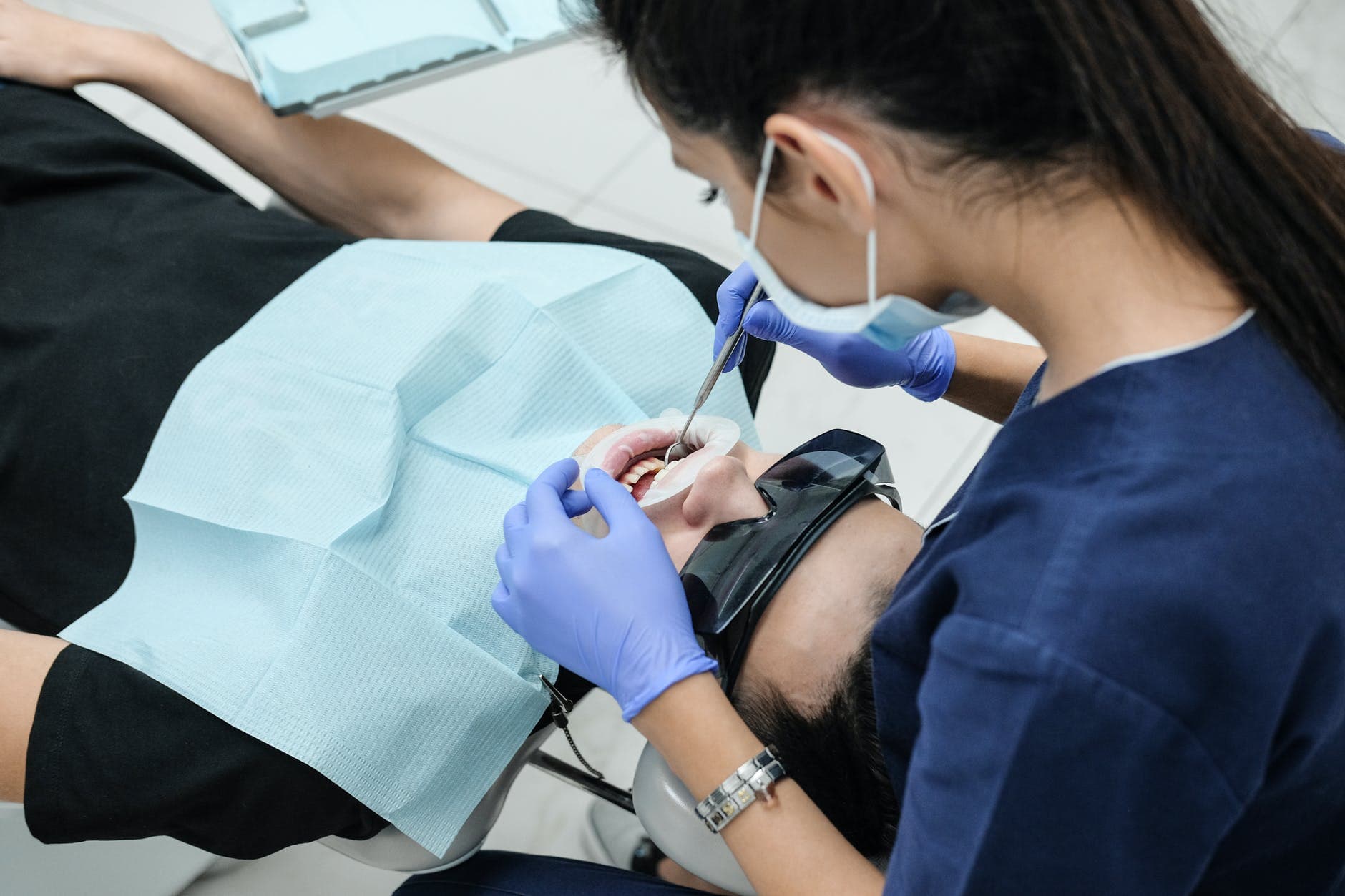 It's that time of year where we get to highlight and thank a very valuable part of our dental team, our dental hygienists!
When it comes to your time in our dental office, have you realized that you spend more time with our dental hygienists than with any other professional in the dental office? If you are in a series of dental treatments, you may spend more time with our dentist but in general, routine visits will have you often in the dental hygienist's chair.
While having a good and trusting relationship with your dentist is essential, a trusting relationship with your dental hygienist is also important. After all, your hygienist plays a very critical role in your dental and oral health.
What Do Dental Hygienists Do?
While the job of cleaning your teeth may have come to mind first, our hygienists do much more than just teeth cleaning.
When you come into the room, you may notice that they begin with some questions. They are careful to review your medical history as this helps them determine things about your medical condition and your dental health. You may wonder why they ask you questions regarding the medications that you are taking, but this is all very important information as the mouth and body are very interconnected.
It is common for dental hygienists to take your blood pressure before your appointment. Sometimes a patient's blood pressure increases due to being at the dental office but there have been times where patients haven't been to their doctor in awhile and they are actually experiencing hypertension that they didn't realize.
Taking routine radiographs or x-rays of your teeth is an essential job of dental hygienists. X-rays help to verify things seen clinically but x-rays also help our dental team to evaluate the areas that can not be seen by a clinical exam.
Then we are to the part of the appointment that you get to lay back in a comfy chair and get your tissue evaluated and your teeth cleaned. Your dental hygienist checks the health of your gum tissue through gentle probing and measuring around your teeth. You might have felt this as light pressure or you may recall her calling off numbers. She also examines your oral tissue for any abnormalities by doing an oral cancer screening. Following this, she scrapes and removes tartar buildup from your teeth and then polishes all the plaque away.
One of the most important things about being a dental hygienist is that they are educators. They can provide you with the knowledge and tools to help you best care for your oral health. Seeing a dental hygienist twice a year is an excellent check-up on your oral health and can also be a great time to ask your dental hygienist for any homecare pointers or tips. What your dental hygienist does to clean your mouth only happens twice a year, but what you do to keep your mouth clean happens several times a day. You can see how important you are in your dental health!
How Do You Become A Hygienist?
Hygienists are dental professionals who go through special training to learn the knowledge and skills to educate and care for their patient's oral health. It takes study in many health and science classes, followed by a focused program of learning the mouth in detail. There are associate and bachelor dental hygiene programs available. All dental hygiene-focused programs involve bookwork and also clinical, hands-on experience.
Understanding what healthy is and recognizing which is diseased or not healthy is very important for the dental hygienist.
How Do You Find The Right Hygienist For You?
Just like there are many good dentists out there, there are also good hygienists too! How do you know who a good hygienist for you is?
Recommendations – Ask your family and friends who they recommend. If they love their dentist, they will let you know, and if they aren't crazy about someone, they will probably share that with you too!
Read office reviews online – Sometimes, people will comment who they saw when leaving reviews.
How do your teeth and mouth feel? – After seeing a hygienist, how do you feel about the appointment?
Did your hygienist answer your questions? – Your dental hygienist should be open to educating you and helping you find answers to your questions.
Our Team of Dental Hygienists Work Hard for You
Your dental health is critical to our dental hygienists. They each commit to continuing education so that they can stay on top of the latest in science and technology. Your routine dental care and education are their priority. Riverside Dental feels lucky to have such an excellent team of professionals working for you!
Please call our office to schedule your next appointment with our dental hygienist!